The term "business intelligence" refers to both a methodology and a type of enterprise software; data analysis is the fundamental activity in business intelligence. Data about business performance is correlated and processed by business intelligence tools and applications to determine the optimal course of action for a variety of business tasks.
Here we will cover the following:
What is Business Intelligence?
Business Intelligence (BI) is the process by which businesses analyse current and historical data using methods and technology in order to improve strategic decision-making and gain a competitive advantage. Data gathering, storage, and knowledge management are combined with data analysis in business intelligence systems to evaluate and transform complex data into meaningful, actionable information that can be used to help in better strategic, tactical, operational knowledge and decision-making.
Business intelligence environments are made up of a number of technologies, applications, processes, strategies, products, and technical architectures that are used to collect, analyse, present, and disseminate internal and external business data. It helps businesses in analysing historical and current data in order to quickly identify actionable insights for strategic decision-making. This is made feasible by business intelligence tools, which process big data sets from many sources and deliver insights in visually appealing ways that are easy to understand and distribute.
How Does Business Intelligence Work?
Business intelligence follows four important steps to transform raw data into easy-to-understand insights that can be used by everyone in the organization. The first three (data collection, analysis, and visualization) set the tone for the last step of decision-making. Businesses had to undertake much of their analysis manually before embracing BI, but BI tools automate many of the procedures, saving time and effort.
Step 1: Collect and Transform Data from Multiple Resources
To collect structured and unstructured data from numerous resources, business intelligence systems often employ the extract, transform, and load (ETL) method. This data is then changed and renovated before being stored in a central area where it may be conveniently analysed and queried by applications.
Step 2: Find Out About Trends and Inconsistencies
Automation is commonly used in data mining or data discovery to swiftly evaluate data in order to uncover patterns and outliers that provide insight into the present status of the business. Exploratory, descriptive, statistical, and predictive data modelling and analytics are common in BI tools to further investigate data, forecast patterns, and make suggestions.
Step 3: Use Data Visualization to Present Findings (Results)
Data visualization is used in business intelligence reporting to make findings easier to understand and share. Interactive data dashboards, charts, graphs, and maps are some of the reporting ways that allow people to see what's going on in the organization right now.
Step 4: Take Immediate Action based on Your Findings
Companies can quickly go from insights to action by viewing current and historical data in context with business actions. Business intelligence provides real-time adjustments and long-term strategy changes that reduce inefficiencies, respond to market movements, resolve supplier challenges, and resolve customer complaints.
Features of Business Intelligence
Reporting
Business users may stay informed and get answers to questions posed at regular intervals with business intelligence reporting software that gathers information from one or more data sources and provides it in an easy-to-read style. They can create ad hoc reports for the web, paper, or mobile device, as well as rich, interactive, pixel-perfect dashboards that can grow to thousands of users.
Analysis
Users can notice trends, identify difficulties, and develop insights with data analysis tools designed to model, visualize, and manipulate any sort of data to assist better decision-making. They can use advanced relational OLAP or in-memory analysis to investigate data from any source.
Dashboard
Users can examine the state of the business, track key performance indicators (KPIs), develop insight into the historical and real-time context, and act faster with dashboards that mix data and graphical indicators and give at-a-glance summaries. When software developers integrate these dashboards into applications used by executives and knowledge workers, they increase the value and competitiveness of their products.
Data Integration
Data integration software that extracts, transforms and loads (ETL) data from many sources for reporting and analysis can be used to create a data mart or warehouse. Using data virtualization technology, several distinct relational or non-relational data sources can be merged and made readily accessible.
Benefits of Business Intelligence
The following are some of the benefits of utilizing a business intelligence system:
Makes Analytics Simple
Most users don't have the time or patience to master a specialist business intelligence tool, despite the fact that data has enormous value. Self-service analytics can be included in applications and corporate processes to make data access and data analyses more natural for users.
Boost Productivity
Businesses can create reports with a single click using a business intelligence program, saving time and money. It also enables employees to be more efficient in their work.
Improve Visibility
Business intelligence also helps in increasing the visibility of these processes and identifying any areas that require attention.
Fix Accountability
Someone must own accountability and ownership for the organization's success against its defined goals, the business intelligence system assigns accountability in the organization.
Provides a Bird's Eye Perspective
Through traditional business intelligence capabilities like dashboards and scorecards, BI systems also assist businesses as decision-makers in getting an overall bird's eye view.
Streamlines Business Processes
Business intelligence removes all of the complications that come with business procedures. Predictive analysis, computer modelling, benchmarking, and other approaches are also available to automate analytics.
Tools for Business Intelligence
With complete data discovery tools, methodologies, processes, and platforms, business intelligence solutions prioritize self-service analysis, helping businesses to gain insight into their market and enhance performance. The following are business intelligence solutions:
Ad hoc Analytics: A method of analysis meant to provide immediate answers to specific questions
Online Analytical Processing (OLAP): A type of computing that allows for multi-dimensional analytical queries
Mobile BI: Software for mobile devices that enhances desktop business intelligence
Real-time BI: A data analytics technique that feeds business activities into a real-time data warehouse to provide users with real-time information
Operational BI: A method of data analysis that employs real-time business analytics to integrate real-time data into operational systems for immediate usage
Software-as-a-Service BI (SaaS BI): A subscription-based cloud-hosted delivery approach for business intelligence software
Open-source BI (OSBI): Software solutions for business analytics that do not involve the purchase of a software license
Collaborative BI: Combining business information software with collaborative capabilities to make the sharing process more efficient
Location Intelligence (LI): A software that connects geographic contexts to business data
Data Visualization Software: By giving visual context, it is easier to spot patterns and relationships.
Conclusion
Since business intelligence is constantly growing in response to changing corporate needs and technological advancements, we identify current trends each year to keep users informed about new developments. Recognize that artificial intelligence and machine learning will continue to advance and that businesses may include AI-derived insights into a larger BI strategy. Companies' efforts to exchange data and collaborate will grow as they strive to become more data-driven.
---
Monitor Your Entire Application with

Atatus
Atatus provides a set of performance measurement tools to monitor and improve the performance of your frontend, backends, logs and infrastructure applications in real-time. Our platform can capture millions of performance data points from your applications, allowing you to quickly resolve issues and ensure digital customer experiences.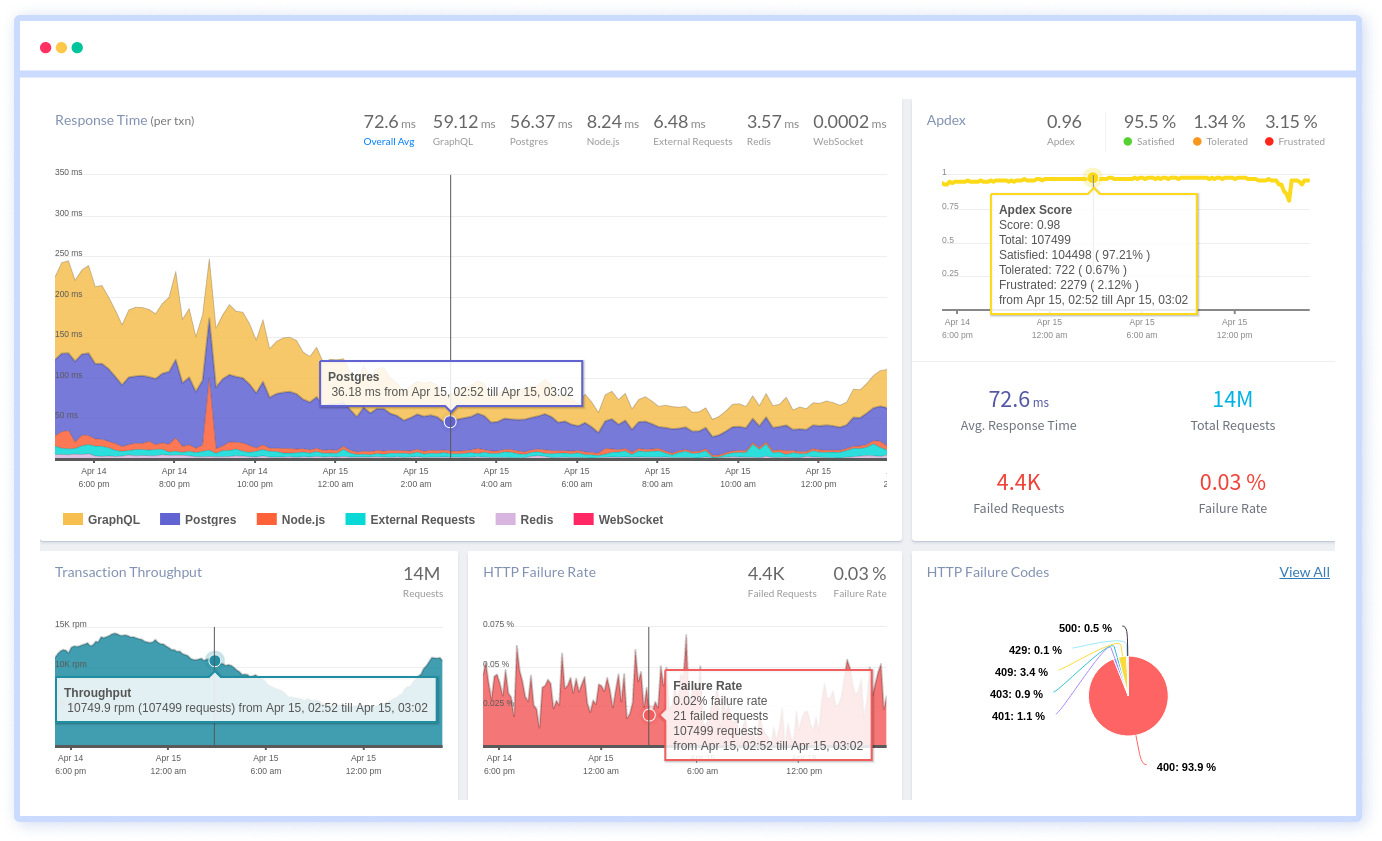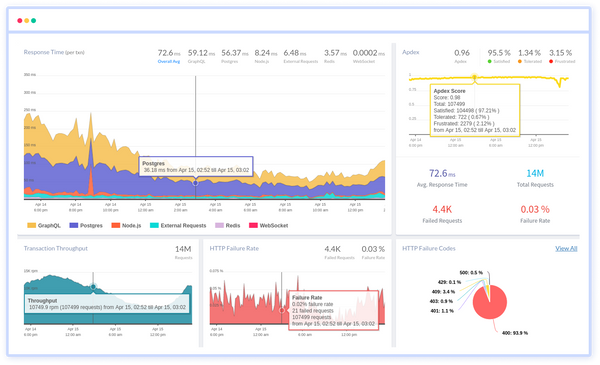 Atatus can be beneficial to your business, which provides a comprehensive view of your application, including how it works, where performance bottlenecks exist, which users are most impacted, and which errors break your code for your frontend, backend, and infrastructure.