See all Node.js performance metrics in real-time
Atatus captures all requests to your Node.js applications without requiring you to change your source code. Atatus provides a clear picture of how all your methods, database statements and external requests are affecting your user's experience.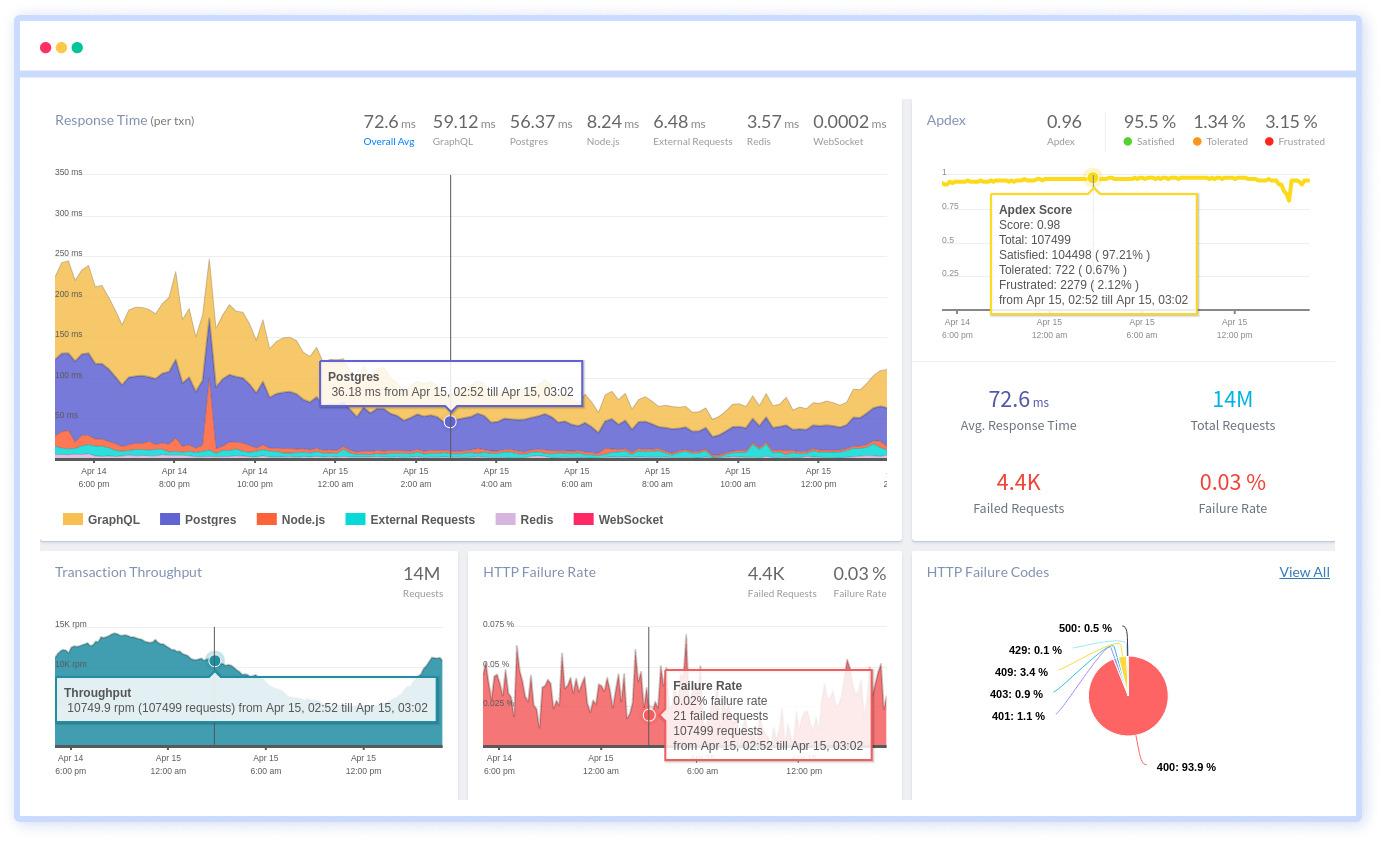 Slow response times impact conversion rates — Don't let them!
Automatically visualize end-to-end business transactions in your Node.js application.
Monitor the amount and type of failed HTTP status codes and application crashes.
Analyze response time to identify Node.js performance issues on each and every business transaction.
Understand the impact of methods and database calls that affects your customer's experience.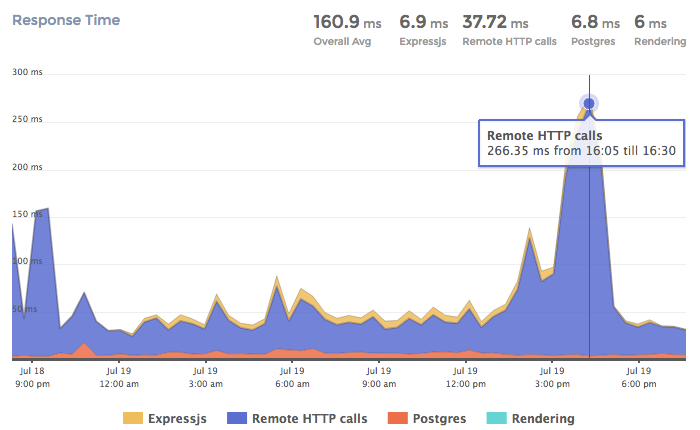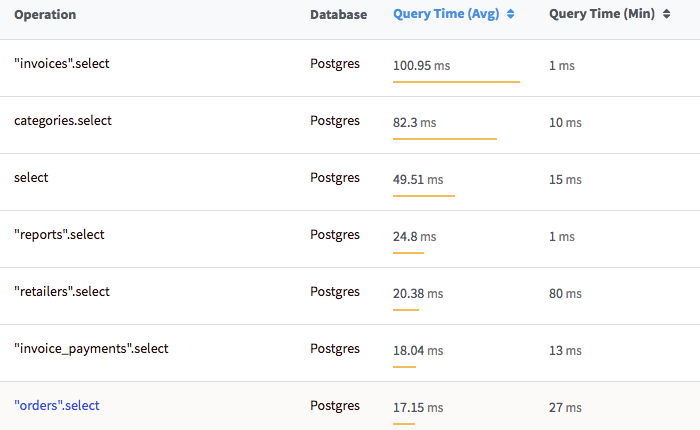 Find bottlenecks in database queries and third party calls.
Examine all SQL and NoSQL queries used by your Node.js server.
Identify slow database queries and optimize query performance.
Monitor and measure third party API calls' response times and failure rates.
Slice and dice performance metrics in real time—based on host, version, release stage, URL and other attributes.
Quickly diagnose and fix Node.js errors
Every Node.js error is tracked and captured with full stacktrace and exact line of source code is highlighted to make bug fixing easier.
Get all the essential data such as class, message, URL, request agent, version etc to fix the Node.js exceptions.
Identify buggy APIs or third party services by investigating failure rates and application crashes.
Get alerts for application errors and exceptions via Email, Slack, PagerDuty, or using webhooks.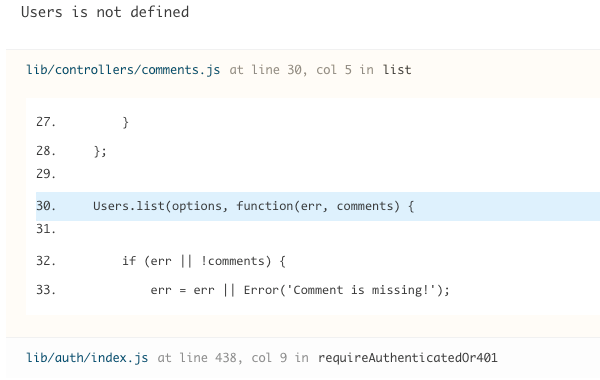 Understand the performance of your Node.js application
Live performance data
See data from multiple Node.js apps in real time and visualize critical information including transaction performance, crash rate, and database performance.
Resolve issues quickly
Quickly identity Node.js performance issues and Node.js errors with detailed reports along with the context and environment so you can quickly fix issues before they affect customers.
Compare releases
Easily compare one time range to another and identify changes in app behavior and stability with respect to the app releases.
Built for developers
Designed to help developers and managers determine when and where their attention is required and enable teams to make fast.
Smart notifications
When Node.js exceptions are picked up by Atatus, we'll group them so you get notified when a new error happens and again when an error happens in quick succession.
Full-text search
Search errors and performance metrics by host, version, tags, release stage, or transaction in real-time. Filter and find exactly what you are looking for and zero-in on the root cause of the issues.
Other platforms to explore