React error and performance monitoring in real-time
Atatus monitors React performance to provide visibility into how actual users experience your browser-side application. Atatus automatically captures React errors and pinpoints the root cause of the crashes.
Slow pages leads to more bounce rate - Fix your slow ones!
Gain insights into why your customers were affected by bad front end performance and slow page load.
Inspect individual users having poor experiences due to slow pages, React exceptions or failing AJAX calls.
Quickly see how network or geographical region is affecting your end users' experience.
Session traces provides waterfall view of the session to identify slow React assets, long load times and errors.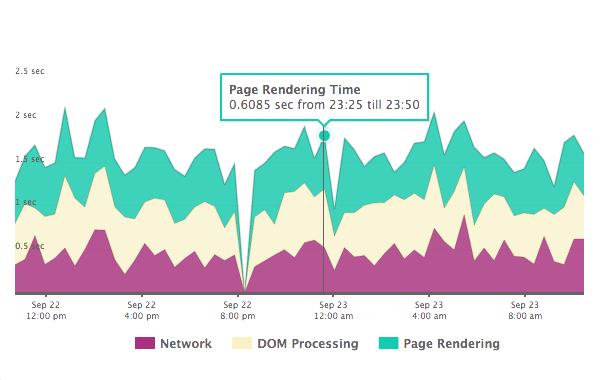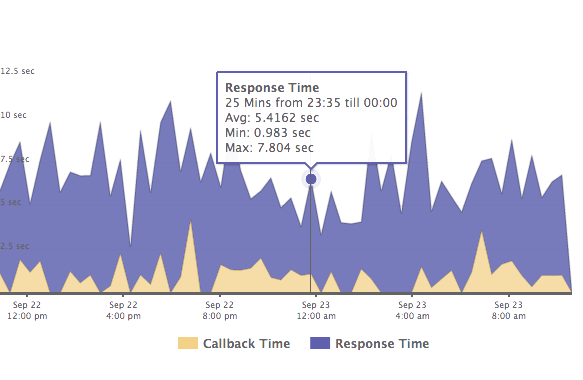 Get full picture of AJAX requests.
Examine all XHR requests sent by your React app.
Monitor and measure XHR calls' response times and failure rates.
Identify slow and failed AJAX calls and optimize request performance.
Slice and dice AJAX calls in real time—based on browser, user, version, tag and other attributes.
React error monitoring with stack traces
Every React error is captured with full stack trace and exact line of source code is highlighted to make bug fixing easier.
Source maps are automatically applied to convert your minified code into the original source line that caused the crash.
See user actions, console logs and all javascript events at that time to help you to resolve the React error.
Get alerts for errors and exceptions via Email, Slack, PagerDuty, or using webhooks.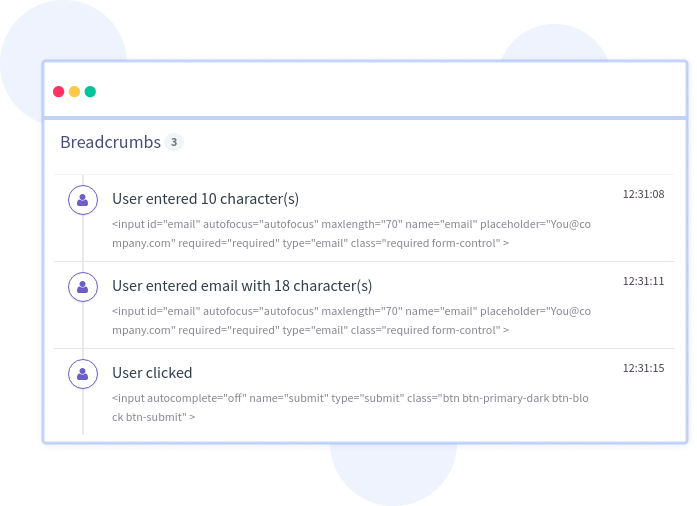 Deep dive into your React app's performance
Drop-in
You can just drop-in Atatus snippet in your React apps and start tracking JavaScript error and app performances. You don't need to change your code, just add two lines of code to start Atatus and you're done.
Source Maps
Atatus supports Source Maps to reverse JavaScript minification. This feature makes use of JavaScript Source Maps to translate the minified code references back into the original source in your error stacktraces.
Minimum latency
Atatus' tracking JavaScript code is served from Cloudfront's real time content delivery network to your customers from the closest of data centers around the world, for minimum latency.
Less overhead
Atatus processes performance metrics and errors on our server whenever possible, so that the your app spends its time to server your customer in a better way.
Smart notifications
When errors are picked up by Atatus, we'll group them so you get notified when a new error happens and again when an error happens in quick succession.
Collaborate
Invite your team members and work together to resolve issues. Add comments to the React errors, so that your team members who view the errors, get to know what and how the fix was made.
Full-text search
Search errors and performances by URL, browser, OS, version, user, device, message or tag in real-time. Filter and find exactly what you are looking for and zero-in on the root cause of the issues.
Tons of options
Atatus provides many options to customize how you want to capture errors. You can ignore errors by Regex, block or allow certain domains, take action before sending errors, log console messages and much more.
Other platforms to explore