Every device that employees use to connect to company networks poses a danger that cyber thieves could use to steal sensitive information. Endpoints, or devices, are becoming increasingly common, making it more difficult to secure them. As a result, it is critical for businesses to implement solutions that safeguard their cybersecurity front lines.
We will go over the following:
What is Endpoint Security?
Endpoint Security is a mechanism for preventing malicious actors and campaigns from accessing endpoints or entry points of end-user devices including PCs, laptops, and smartphones. Endpoint security solutions, whether on a network or in the cloud, protect against cyber threats.
Beyond antivirus software, endpoint security now provides comprehensive protection against sophisticated malware and emerging zero-day threats. Hacktivists, nation-states, and malicious and unintentional insider threats are all threats to companies of all sizes. Endpoint security is sometimes referred to as the frontline of cybersecurity, and it is one of the first places where corporations try to safeguard their networks.
The demand for increasingly powerful endpoint protection solutions has grown in tandem with the volume and sophistication of cybersecurity threats. Endpoint protection systems nowadays are built to swiftly identify, analyse, stop, and contain active attacks. To do so, they must work together and with other security technologies to provide administrators with visibility into advanced threats, allowing them to respond faster to detection and remediation.
How does Endpoint Security Work?
The primary purpose of an endpoint security solution is to safeguard data and workflows linked with any devices connected to the corporate network.
EPPs (endpoint protection platforms) examine data as they enter the network. Modern EPPs use the cloud to store an ever-growing database of threat data, removing the bloat associated with storing all of this data locally and the upkeep required to keep these databases up to date from endpoints. This data can also be accessed on the cloud for increased speed and scalability.
The EPP is a centralized panel that system administrators can install on a network gateway or server and use to control device security remotely. After that, client software is assigned to each endpoint, which can be delivered as a SaaS and managed remotely or downloaded and installed locally.
The client software may then push out updates to endpoints as needed, authenticate log-in attempts from each device, and manage corporate rules all from one place. EPPs protect endpoints by implementing application control, which prevents the use of potentially dangerous or unapproved applications, as well as encryption, which helps prevent data loss.
When configured properly, the EPP can immediately detect malware and other threats. EDR (Endpoint Detection and Response) is also included in some solutions. More advanced threats, such as polymorphic attacks, fileless malware, and zero-day attacks, can be detected using EDR capabilities. The EDR solution is able to provide enhanced visibility and a choice of response options by leveraging continuous monitoring.
Features of an Endpoint Security Solution
These basic features must be included in endpoint security technologies that provide continuous breach prevention:
Next-generation antivirus (NGAV)
Only half of all threats are detected by traditional antivirus software. It work by comparing malicious signatures, or bits of code, to a database that is updated by contributors whenever a new malware signature is identified. There is a time lag between when malware is introduced into the wild and when it is recognized by typical antivirus software.
NGAV bridges the gap by analysing more elements, such as file hashes, URLs, and IP addresses, utilizing more powerful technologies like AI and machine learning to find new malware.
Endpoint Detection and Response (EDR)
Prevention strategies alone are insufficient. No defence is impenetrable, and some attackers will always succeed in breaching the network's defences. Traditional security protocols are unable to detect when this occurs, allowing attackers to remain in the environment for days, weeks, or months. Businesses must stop these "silent failures" by immediately identifying and removing attackers.
Endpoint Detection and Response (EDR) solutions must provide continuous and complete visibility into what is happening on endpoints in real-time to prevent silent failures.
Managed Threat Hunting
Automation alone will not be able to detect all threats. To detect today's complex threats, security professionals' skill is required. Managed threat hunting is carried out by elite teams that learn from previous instances, compile crowdsourced data, and advise on how to effectively respond when hostile behaviour is spotted.
Integration of Threat Intelligence
Businesses must understand threats as they evolve in order to remain ahead of attackers. Advanced persistent threats (APTs) and sophisticated adversaries can move rapidly and quietly, so security teams must have up-to-date and accurate intelligence to ensure that defences are automatically and properly configured.
Benefits of Endpoint Security
Endpoint security solutions are critical in defending businesses from the ever-changing threat landscape. The following are some of the major benefits of an endpoint security strategy:
Keeping All Endpoints Safe
Since employees increasingly connect via a rising number of endpoints as well as various types of devices, it is critical for businesses to guarantee that they do so safely. They must also ensure that the information stored on those devices is safe and cannot be lost or stolen.
Advanced Threat Protection
Hackers are employing more complex attack strategies, such as devising new ways to get access to corporate networks, steal data, and force people into disclosing important information. Endpoint security is essential for securing modern businesses and preventing cyber thieves from obtaining access to their networks.
Protecting Identity
The old approach of protecting the business perimeter is no longer sustainable when employees access corporate systems via numerous devices and from diverse networks and locations. Endpoint security guarantees that employees' devices are secure, allowing them to operate safely regardless of how or where they connect to corporate information and services.
Secure Remote Working
The growth in device usage is linked to new modes of working, such as bring your own device (BYOD) and rules that allow employees to work from home. These regulations allow employees to be as productive as possible regardless of where they are or what device they are using. However, they make it more difficult to ensure that people are functioning safely, exposing hackers to vulnerabilities. It's critical to use an endpoint security platform to protect the device.
Endpoint Security vs. Traditional Antivirus
There are some significant differences between traditional antivirus and endpoint security solutions.
Antivirus software is intended to protect a single endpoint by providing insight into and, in many cases, only from that endpoint. Endpoint security software, on the other hand, looks at the entire company network and can provide centralized visibility of all linked endpoints.
The user had to manually update the databases or accept updates at a pre-determined time with traditional antivirus solutions. Endpoint security software provide linked security and delegate administration to the enterprise IT or cybersecurity team.
To detect viruses, traditional antivirus solutions relied on signature-based detection. This implied that even if your company was Patient Zero or if your users' antivirus software hadn't been updated in a while, you could still be at risk. Today's Endpoint security solutions are maintained up to date automatically due to the cloud. Additionally, technology such as behavioural analysis can be used to uncover previously unknown risks based on suspicious behaviour.
Why Endpoint Security is Important?
For a variety of reasons, an endpoint protection platform is an essential component of organizational cybersecurity. To begin with, in today's corporate environment, data is typically a company's most precious asset—and losing that data, or access to that data might put the entire organization at risk of insolvency.
Businesses have also had to deal with an increase in the number of endpoint types, as well as an increase in the number of endpoints. On their own, these issues make organizational endpoint security more difficult, but they're compounded by remote work and BYOD policies, which render perimeter protection ineffective and expose vulnerabilities.
Hackers are continuously coming up with new ways to get access, steal information, or trick people into giving out important information, thus the threat landscape is becoming more difficult. When you consider the opportunity cost of redirecting resources from business goals to threats, the reputational cost of a large-scale breach, and the actual financial cost of compliance violations. It's obvious why endpoint security solutions have become essential tools for securing modern businesses.
Summary
Endpoint Security is a technique of protecting data on a device while allowing an organization to track the activity and status of all of their employees' devices. It helps enterprises in keeping network-connected devices secure. Organizations can prevent threats and detect suspicious activity no matter where employees are by making endpoints to the new network perimeter.
---
Monitor Your Entire Application with

Atatus
Atatus provides a set of performance measurement tools to monitor and improve the performance of your frontend, backends, logs and infrastructure applications in real-time. Our platform can capture millions of performance data points from your applications, allowing you to quickly resolve issues and ensure digital customer experiences.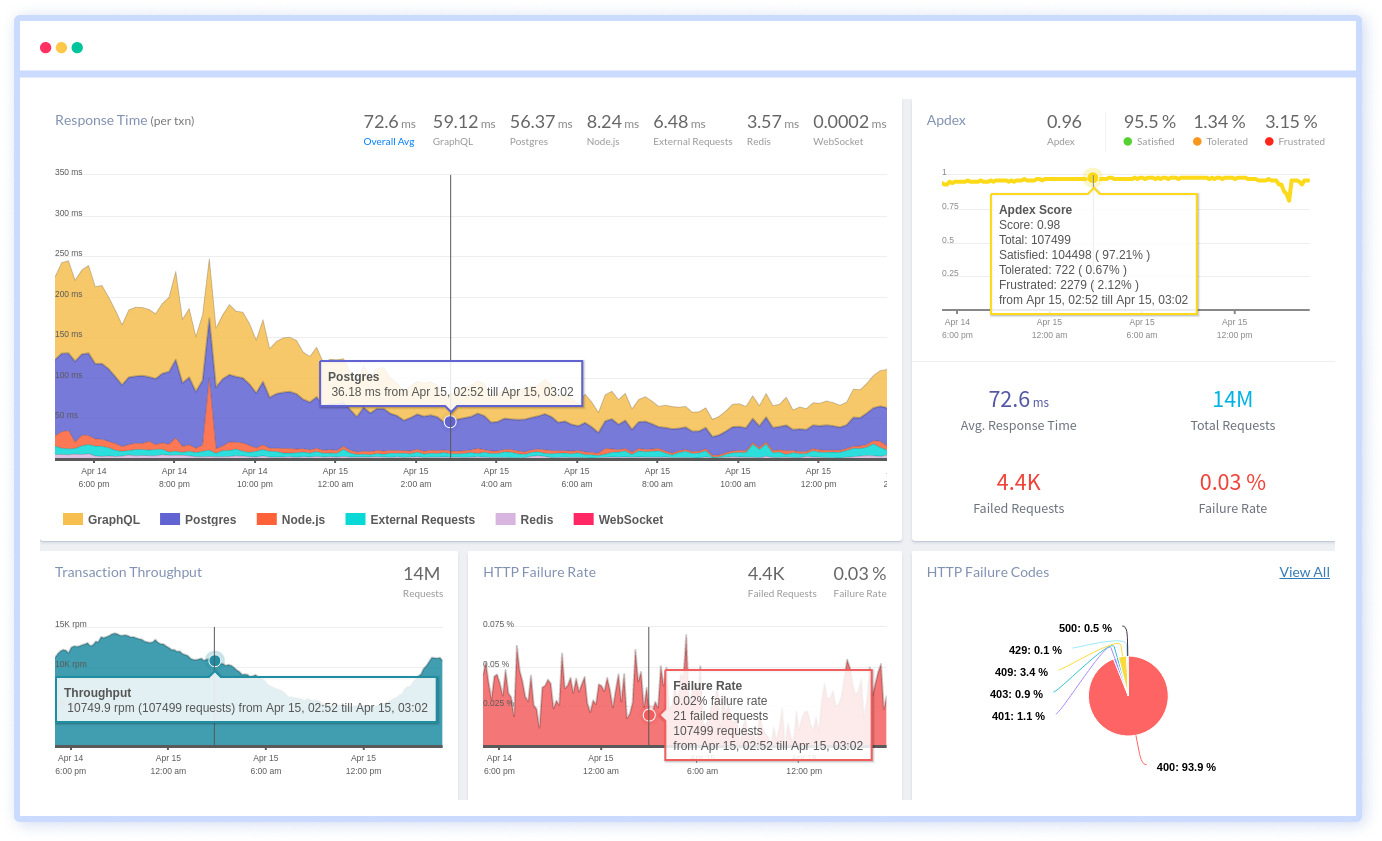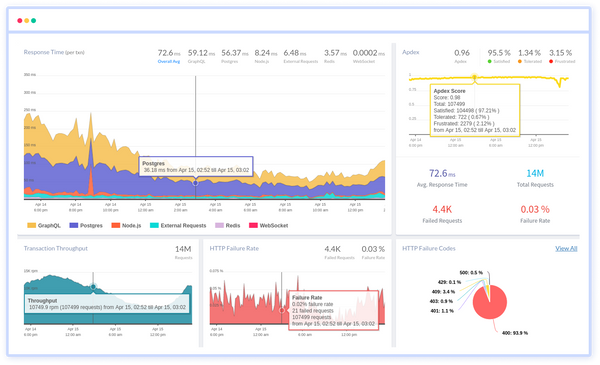 Atatus can be beneficial to your business, which provides a comprehensive view of your application, including how it works, where performance bottlenecks exist, which users are most impacted, and which errors break your code for your frontend, backend, and infrastructure.