Most businesses nowadays are driven by technology because it is rapid and expands the company's reach. However, as people become more reliant on technology, the risk of a security breach or cyber-attack has increased as well! And no company wants their confidential information to be disclosed or breached.
As a result, companies are investing in adequate frameworks that aid in information security these days. Investing in security is clearly preferable to losing money as a result of a breach. This is where the role of information security management comes into play.
We will go over the following:
What is Information Security Management?
Information Security Management (ISM) establishes and manages the controls that an organization must put in place to ensure that the confidentiality, availability, and integrity of assets are protected from threats and vulnerabilities in a sensible manner. Many organizations create a codified procedure for managing information security or InfoSec, which is referred to as the Information Security Management System (ISMS).
Information risk management is at the heart of ISM; it's a process that entails assessing the risks that an organization faces in asset management and protection, as well as communicating those risks to all relevant stakeholders.
An organization may apply an information security management system and other best practices described in the ISO/IEC 27001, ISO/IEC 27002, and ISO/IEC 27035 standards on information security as part of information security management.
Objectives of Information Security Management
According to the business requirement and relevant rules, there are three security objectives or aims to provide management support and guidance for information security. The CIA trio is a set of three security controls for protecting information at the organizational level, which are outlined below:
Confidentiality
The term "confidentiality" or "privacy" refers to the fact that certain protected information is only accessible to authorized people. Only these people are allowed to retrieve or edit data, according to the information security management system's security measures. The security team categorizes data based on perceived risk and evaluates the data's potential impact if it is compromised. Additional privacy safeguards are in place for high-risk data.
Integrity
Data integrity is managed by the information security management system, which implements rules to assure the accuracy and consistency of stored data throughout its lifecycle. User access controls, version controls, and checksums all help to ensure data integrity.
Availability
The ISM team takes the necessary precautions to guarantee that data is only available to authorized persons at all times. If a cyber-attack happens, standard InfoSec procedures are followed. Proper hardware maintenance, patch installation and upgrading, disaster recovery protocols implementation, and incident response are among them.
What is an Informational Asset?
If your company does not collect identifying or personal information from customers, you might ask if information security management measures are necessary to protect your data. Almost all organizations, predictably, have information that they do not want to be published or made public. Whether the data is stored digitally or physically, the discipline of Information Security Management is essential for preventing illegal access or theft.
Consider whether or not your company has and wants to preserve the following forms of information assets:
Employee Data
Human resource departments collect and store information about your employees, such as performance reports, work history, salary, and other details. These documents may include sensitive information that a hacker may use to blackmail your employees. Before attempting to poach your employees, a competitor organization could utilize this information to select targets.
Intellectual Property/Patents
If your organization creates an intellectual property, such as software, you may need to implement information security procedures to safeguard it. Your competitors may try to steal your source code and reverse engineer a product that is similar to yours. If this is allowed to happen, you may have little recourse because certain countries do not enforce copyright or intellectual property rules.
Ongoing Project Documentation
Ongoing project documentation is made up of the details of products or services that are currently being developed. If your competitors figure out what you're up to, they can try to launch a competitive product or feature sooner than expected, even benchmarking it against your new product to keep you out of the market.
Products/Service Information
Information security management should protect critical information regarding products and services, including those provided by the business and IT. This comprises any data or informative products offered to clients, as well as the source code for in-house-built applications. If your company offers digital products, you'll need data security to ensure that hackers don't steal them and resell them without your permission or knowledge.
Proprietary Knowledge/Trade Secrets
Throughout the process of doing business, every organization generates proprietary knowledge. That expertise could be preserved in an internal knowledge base available to IT operators and support workers in IT businesses. The unique insights and expertise that offer your company a competitive advantage are known as trade secrets. You should secure trade secrets and private knowledge with information security management measures if you wouldn't disclose them freely with your competitors.
Strategic Documentation
Long-term strategic and short-term tactical objectives are developed and documented by businesses and IT organizations to establish their long-term goals and vision for the future. These priceless internal documents may include secrets and information that competitors would like to see.
These cases are in addition to confidentially submitted customer data, where failing to secure the data from theft would be a breach of trust, as well as, in certain cases, a violation of information security regulations or legislation.
Benefits of Adopting ISM
ISM refers to a collection of procedures or processes for dealing with data risks like hacking, cyber-attacks, data theft, and leaks. ISO 27001 is an international information security management standard that lays out the requirements and specifications for putting an ISMS into place. The following are some of the benefits of using information security management:
It enables the company to better respond to evolving security threats.
The information security management system framework aids in the protection of information's confidentiality, integrity, and availability.
It protects intellectual property, personal information, and trade secrets held by an organization. This data can be in the form of a hard copy or a digital file. The location of data storage is also unimportant. It is security that is important.
It strengthens a company's defences against cyber theft or attack.
This encourages employees to take data security seriously and to practice it on a regular basis.
It protects the company from technological hazards and threats such as inadequate procedures and an under-informed workforce.
Information Security Management (ISM) Standards and Compliance
ISM is more than a requirement for some businesses in order to protect critical internal documents and customer data. Information security management may be a regulatory obligation depending on your industry vertical to protect sensitive information collected from customers.
In the United States, organizations that collect individualized medical or healthcare records must follow the Health Insurance Portability and Accountability Act's (HIPAA) privacy and security rules. Payment Card Industry Data Security Standard compliance is the responsibility of organizations that process credit card payments. Organizations in Europe that gather individualized data from customers are subject to the European General Data Protection Regulation (GDPR), which might result in fines of thousands or millions of dollars if they do not comply.
Why Information Security Management is Important?
The following are some of the reasons why a business should have an information security management system in place:
It eliminates the needless and untimely danger that could cost you time and money.
It safeguards the firm from data breaches, but if one occurs, it provides you with procedures to efficiently mitigate the damage.
It guards against the intentional or unintentional exploitation of data.
When you have an ISMS in place, it builds trust in the market, which benefits both aspiring employees and enterprises. It demonstrates that you value data security above anything else.
Conclusion
It is evident now that both small and large enterprises must deploy ISM in order to survive in this technology-driven environment. Data security must be maintained, and procedures to mitigate threats should be in place. People are opting for information security management due to the necessity of data security.
---
Monitor Your Entire Application with

Atatus
Atatus provides a set of performance measurement tools to monitor and improve the performance of your frontend, backends, logs and infrastructure applications in real-time. Our platform can capture millions of performance data points from your applications, allowing you to quickly resolve issues and ensure digital customer experiences.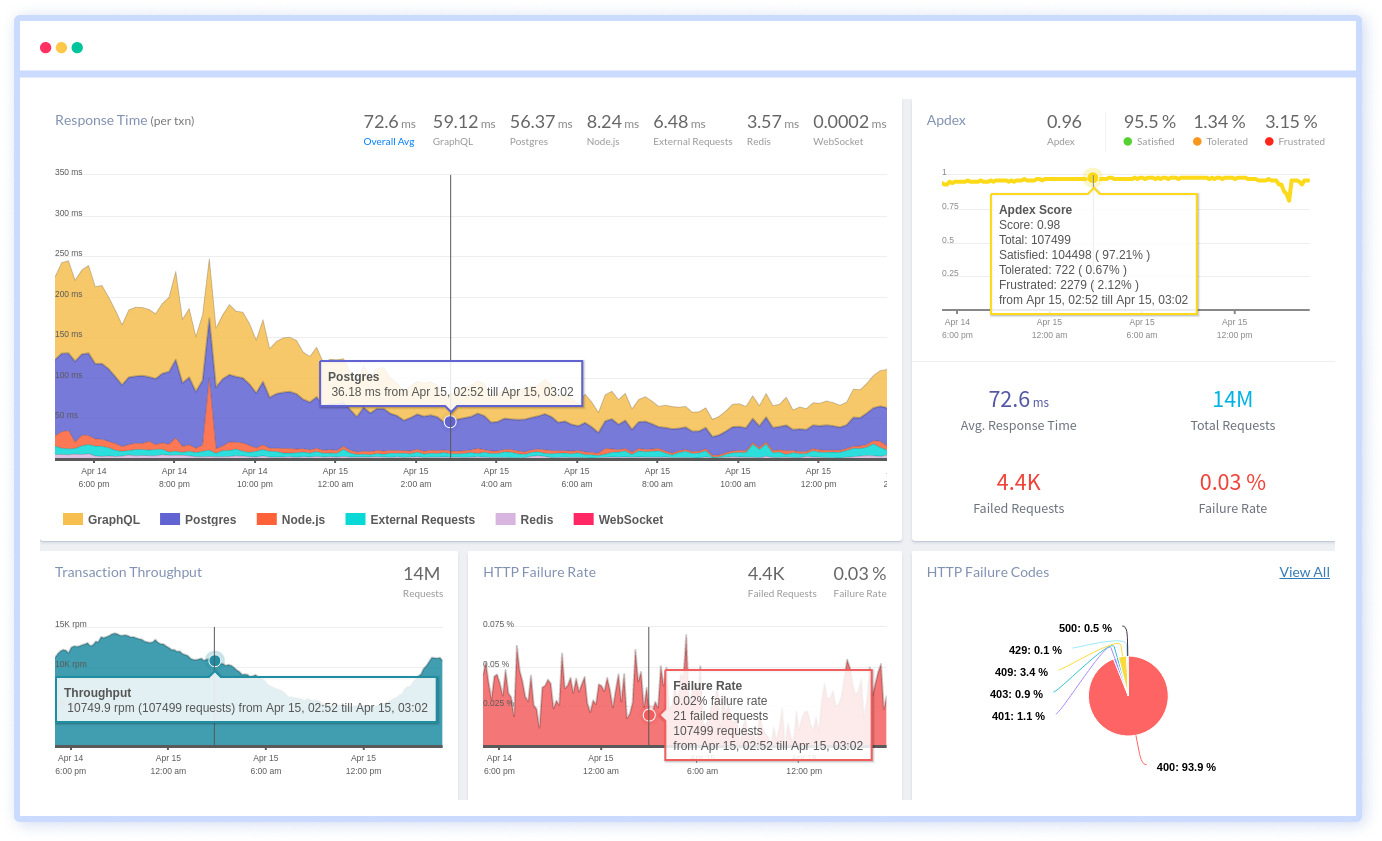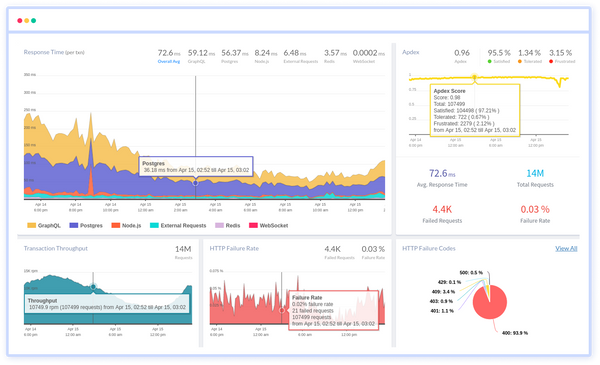 Atatus can be beneficial to your business, which provides a comprehensive view of your application, including how it works, where performance bottlenecks exist, which users are most impacted, and which errors break your code for your frontend, backend, and infrastructure.