Every job function appears to be related to technology in today's convoluted economic world. Marketing, sales, and facilities all rely on the IT department to meet their objectives. However, determining which aspects of IT are most valuable in specific scenarios can be perplexing. IT Operations is a division that is frequently misunderstood.
We will go over the following:
What is IT Operations?
An IT department within a bigger organization or corporation manages a set of activities and services known as IT Operations. Along with technical management, application management, and the service desk, IT operations is one of the four identified functions in the ITIL best practices framework for IT service management. IT Operations is typically treated as a separate working group within the IT department because it is a distinctly identified function of the IT organization. A group of IT operators is led by an IT operations manager in an IT operations team.
The term refers to how operations management is applied to a company's technological requirements. Support for hardware, software, and internal and external IT systems are all included. Responding to tickets created for maintenance work or customer issues is an example of operations activity. During off-hours periods, certain operations teams rely on on-call responses to issues.
Artificial intelligence, cloud computing, and Internet of Things (IoT) devices are some of the technological advances that have an impact on IT operations. It's critical for businesses to have suitable technology as they add these technical components to their operations.
Process of IT Operations
The following are the decision points that must be considered in IT Operations:

Run Solutions
The goal of your IT operations team is to keep your company's solutions running in production.
Manage Infrastructure
The solutions you build and acquire, as well as the infrastructure (hardware, software, network, cloud, and so on) that those solutions run on, make up your IT ecosystem. This infrastructure has to be looked after and evolved.
Manage Configurations
To facilitate impact analysis of any proposed modifications, you must first understand the structure of your IT environment, including the dependencies between various components of it. Traditional techniques rely on human configuration and dependency metadata maintenance, which is at best a dangerous and expensive proposition. Agile methods rely on development tools, notably agile management systems to derive/generate the appropriate metadata.
Evolve Infrastructure
Over time, you'll upgrade databases, operating systems, hardware components, network components, and other aspects of your IT architecture. This can be a risky venture due to the considerable coupling of your solutions to your infrastructure, and infrastructure components to other aspects of your infrastructure.
Mitigate Disasters
Organizations that are disciplined will prepare for operational disasters. Server failures, network connectivity outages, power outages, failed solution deployments, failed infrastructure deployments, natural catastrophes such as fires and floods, terrorist attacks, and many other scenarios are all possible calamities.
Furthermore, having catastrophe mitigation measures in place is one thing; knowing whether they work is quite another. Disciplined organizations will simulate disasters to see how effectively their disaster mitigation methods function in practice. At the start, this can be done on a scheduled basis, but it can quickly progress to unscheduled or "random" problems, and finally to full-fledged crisis scenarios.
Govern IT operations
The operations of IT Operations, like those of other process blades, must be appropriately governed. Operational governance is an important component of your company's overall IT governance and control initiatives.
IT Operations Tasks
Computer Operations & Help Desk, Network Infrastructure, and Server and Device Management are the three areas in which the rest of IT Operations tasks are divided.
The following is a list of the deals that IT Operations handles in these three sub-areas.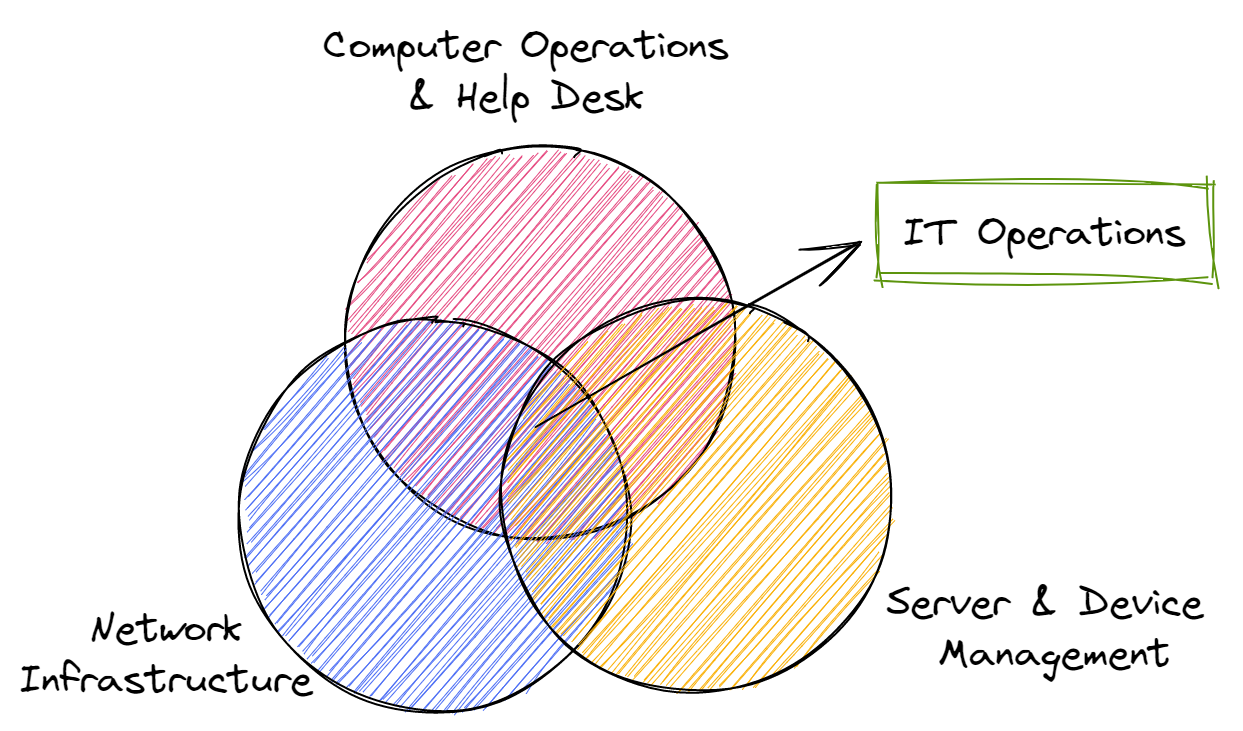 #1 Computer Operations & Help Desk
Data Center Management – Management of the actual areas where the equipment is located, such as floor space, electricity, cooling, and battery backups, among other things
Help Desk Management – IT Operations Level 1 support is responsible for escalating and following up on issues with Level 2 and Level 3 support
User Provisioning – On all systems, user profiles are created and authorized. Changes to user-profiles and the procedure for removing old user profiles are also covered.
Auditing – Demonstrating to external parties (company auditors, the government, regulatory agencies, commercial partners, and so on) that your network is properly configured and secured
When a major incident affecting network services happens, communicate with network users
High Availability and Disaster Recovery – Including features to ensure that your application servers and network can continue to operate in the case of a disaster
Backups Management – Creating and maintaining daily, weekly, monthly, and yearly backups to ensure that data can be recovered in the event of a disaster
Computer Operations – Reports, invoices, checks, and other outputs from a production system are printed and distributed
Maintain, maintain, and add to the organization's IT Infrastructure Library (ITIL)
#2 Network Infrastructure
Infrastructure – For internal and external IT communications, all networking functionalities are required (router, hubs, firewalls, DNS servers, file servers, load balancing, etc.)
Telecommunications – Customers, employees, vendors, and other interested parties can access applications because all internal and external communication connections are monitored and configured.
Port Management – Allowing the network to communicate with outside servers by opening and closing ports on the firewall.
Security – Assuring that only authorized users have access to the network and preventing/countering attacks from outside sources.
Remote Access for Users – Setting up access from outside the network via VPNs, two-factor authentication, and other methods.
Internal Telephone System Management – Taking care of the company's phone system
When a problem with network resources arises, network health is monitored and network professionals are notified (including storage, services such as email or file servers, application servers, communications, etc.)
#3 Server & Device Management
Server Management – Configure, maintain, upgrade, patch, and repair, along with many other things
Network and individual storage management to ensure that all applications have access to the disc, memory, backup, and archiving storage requirements they require
Email and File Server Configuration – Email and file server management are two of the most significant IT operations in a company, they are categorized as a separate sector
PC Provisioning – All aspects of the job include the acquisition, configuration, management, break/fix, application installation and configuration, and upgrades of company-approved desktop and laptop devices
Telecommunications Management for Mobile Devices and Cell Phones – Provisioning, assigning, and monitoring cell phone contracts and phone numbers are all part of the process. The organization has approved the provisioning of a mobile device allowing BYOD (bring your own device) access to the network.
Licensing and control of software applications for desktops, laptops, and mobile devices
IT Operations Roles and Responsibilities
In IT operations, there are several roles that are important. It's important to keep in mind that these are roles, not jobs. In small organizations, each of these roles may be filled by a single individual, whereas in large organizations, there may be dozens of fine-grained positions.
Database Administrator
Existing legacy data sources are maintained, supported, and evolved. To guarantee that data sources are established and evolved in a quality way, data administrators engage with delivery teams, ideally as members of those teams. The Data Management process blade is where you'll find it.
DevOps Engineer
When a company is new to DevOps or is relatively small, this function is frequent. A DevOps Engineer is often a "jack-of-all-DevOps-trades" in small firms, taking on the responsibilities of several of the positions listed above. As your company grows, these specialty roles will arise, and DevOps engineers will become obsolete.
Operations Engineers
Infrastructure such as the network, servers, and your external services are installed, configured, operated, and evolved by operations engineers (e.g. the cloud). A System Operator is also known as an Operator.
Operations Manager
The operations team is led by a functional manager. Managing change within the operational infrastructure, planning for and mitigating operational disasters, and directing the formation of operational rules are all possible responsibilities.
Tool Smith
Someone in charge of purchasing, constructing, installing, configuring, and possibly sustaining tooling that individuals use to support their work. DevOps tooling, which includes tools for deployment, security, operational monitoring, backup/recovery, and chaos engineering, is often the focus of IT Operations in this situation.
Conclusion
Cloud computing, machine-to-machine (M2M) communications, and the Internet of Things (IoT) are all current IT trends that have an impact on IT operations. Because of the efficiency of cloud computing, a company's IT operations usually require fewer administrators. M2M and IoT's growing interconnection and automation necessitate changes to traditional IT operations skill sets and business processes.
---
Monitor Your Entire Application with

Atatus
Atatus provides a set of performance measurement tools to monitor and improve the performance of your frontend, backends, logs and infrastructure applications in real-time. Our platform can capture millions of performance data points from your applications, allowing you to quickly resolve issues and ensure digital customer experiences.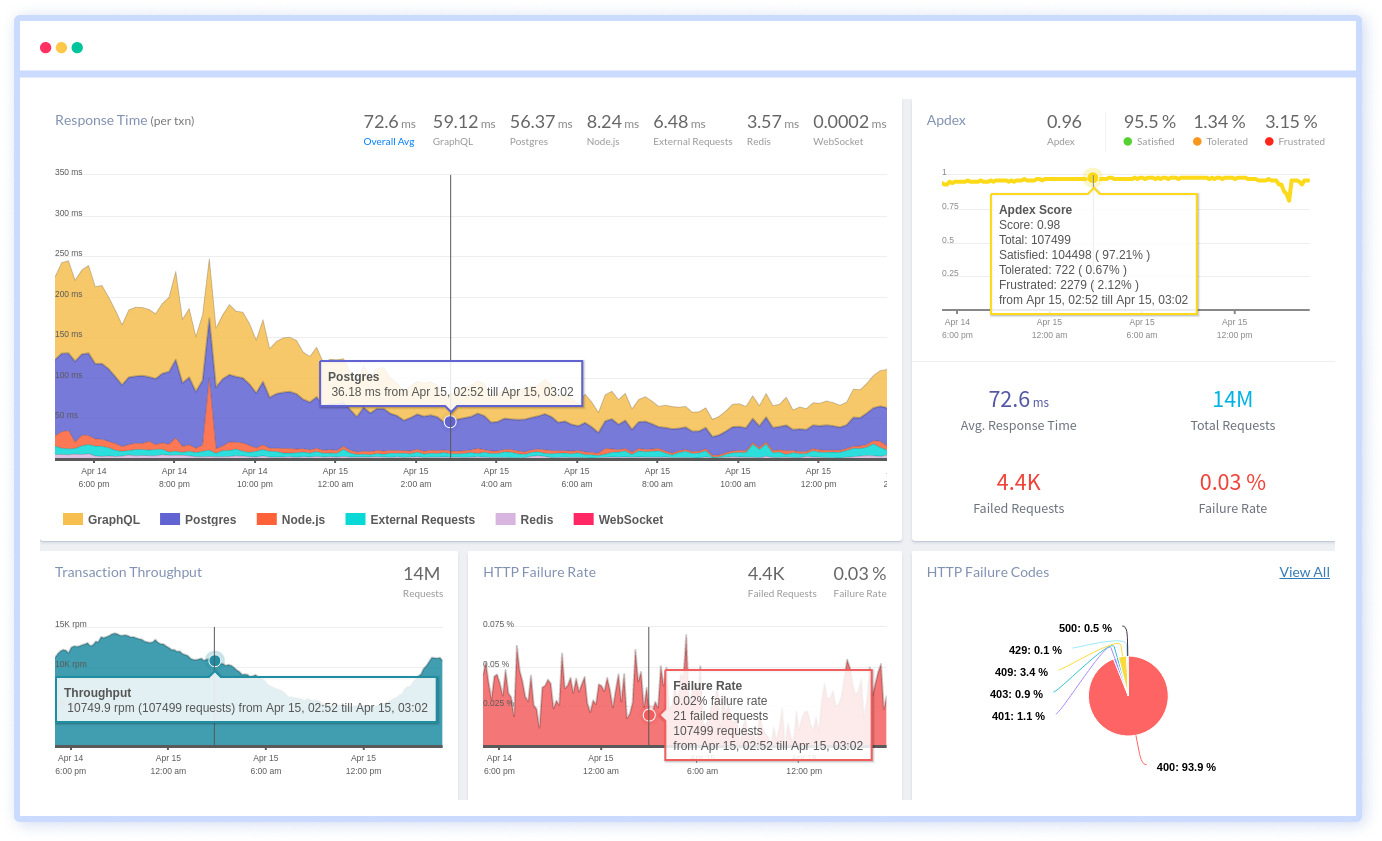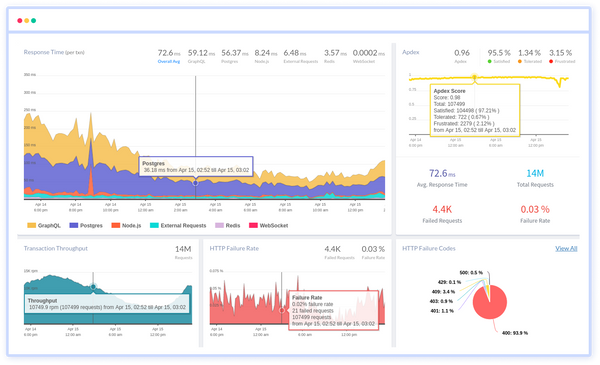 Atatus can be beneficial to your business, which provides a comprehensive view of your application, including how it works, where performance bottlenecks exist, which users are most impacted, and which errors break your code for your frontend, backend, and infrastructure.