The success of a website and web application is depending on how well the user interface is designed. Designing a good user interface is a very challenging process. A designer's idea and concept decision affect the end-users of the website, application, and any user interface or service he has designed.
That is why, the dream of every designer is to deliver high-quality, attractive, and valuable experiences for users. In order to achieve this aim, a web designer should have a set of web user interface tools and building blocks in his arsenal.
Many user interface tools allow you as a designer to access, refine, and create a well-crafted user interface. These resources are quite useful for designers whether they are going to design a custom website or a resellable website template. Here we are presenting 16 tools under different categories for web designers so that they can achieve their design goals.
Here are the categories:
PHOTOS & VIDEOS
#1 Unsplash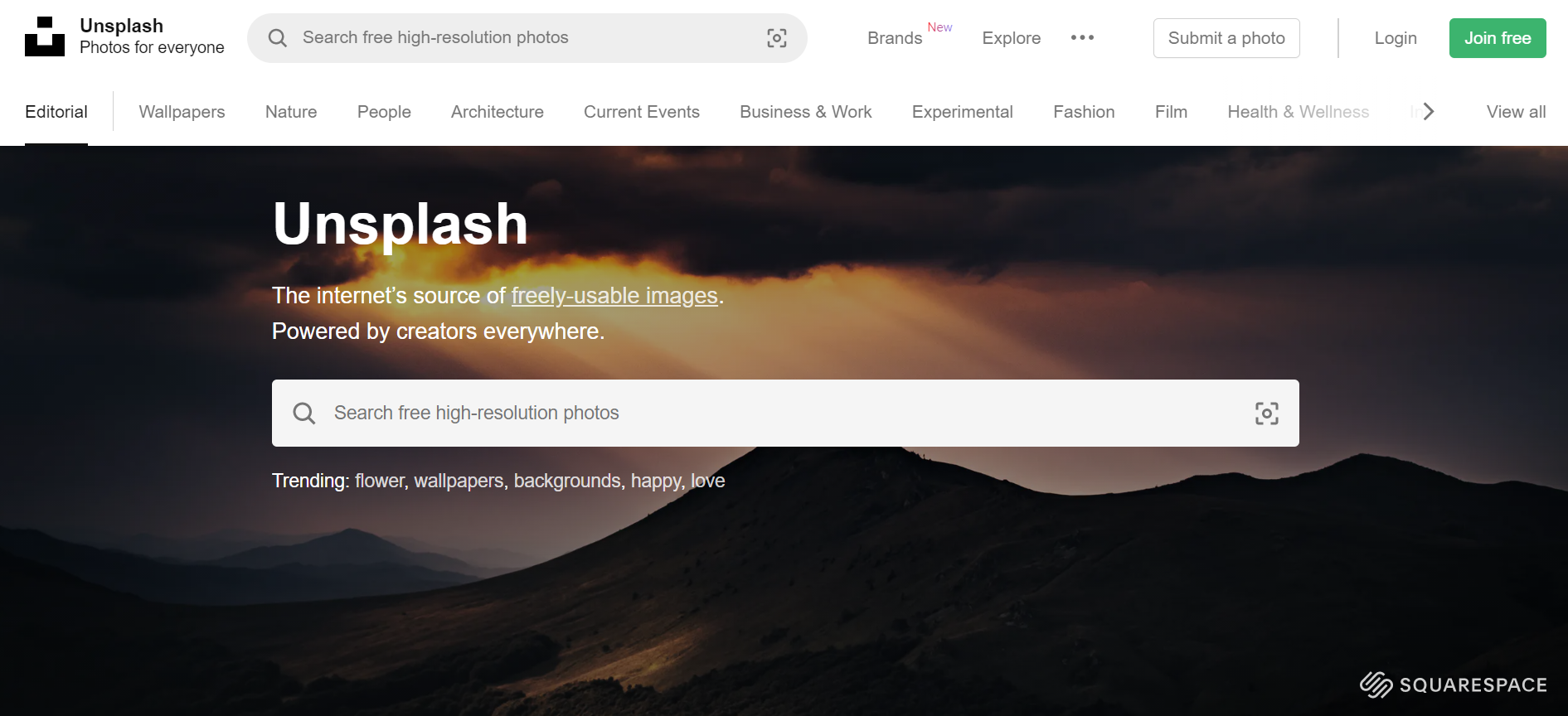 Unsplash is a website where photographers can share high-resolution photos with the public, making them freely accessible for commercial use. In the last month, visitors viewed 27 billion images and downloaded 100 million of them. Unsplash photos have been viewed 1 0 thousand times per second and downloaded 38 images per second on average. No other social media platform will provide you with those numbers.
Unsplash is huge, and it's (currently) one of the best places for photographers to gain exposure. Some of my most popular photos have been viewed over twelve million times and downloaded over 125,000 times.
Website Link: https://unsplash.com/
#2 Pexels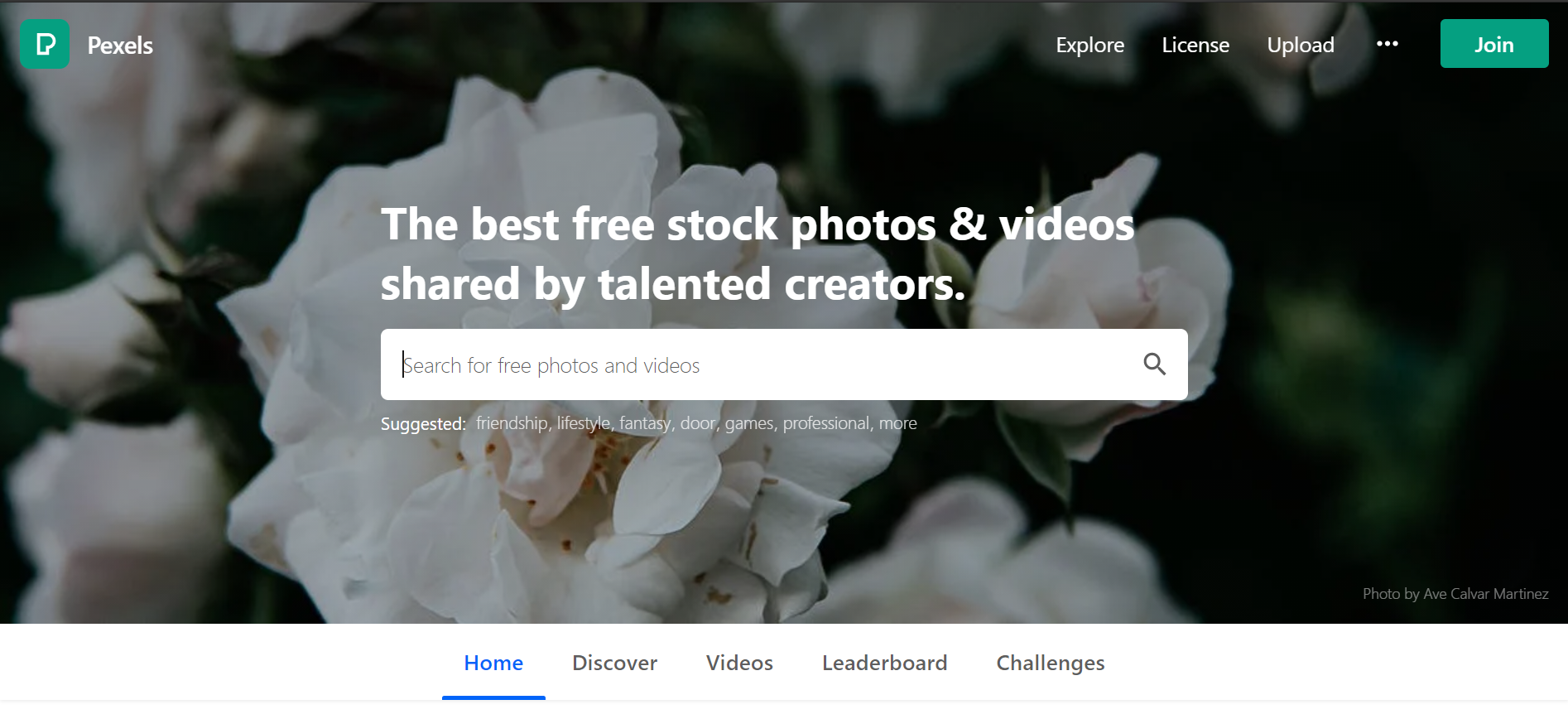 Pexels is a free photo and video library that assists creatives in bringing their ideas and stories to life. From small businesses to charities, advertisers to designers, millions of people around the world depend on Pixels' photographers for new, real, and diverse photography. The application is very simple to use, even for internet newbies, who can easily search with keywords and find what they're looking for in the same way that search engines do.
Website Link: https://www.pexels.com/
#3 Videvo

Videvo is a website that allows users to search for video clips and stock footage. This website is a great resource when you need a simple video for your project, but don't have the time or resources to create one yourself.
The site offers thousands of free videos on different topics, and its high-quality loop backgrounds are available for free. It also has a blog that shares tips & tricks on using footage in your projects.
#4 Veed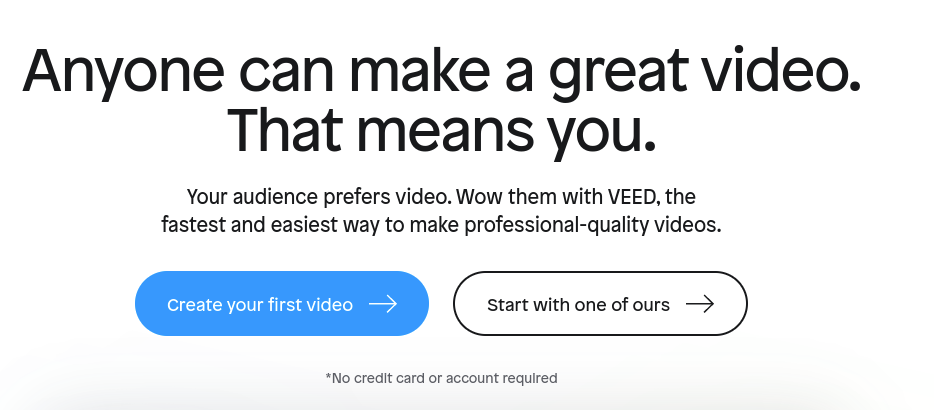 Veed.io is a video creation platform that allows you to create animated videos quickly and easily. The site offers thousands of free animations that can be used in your projects, as well as an easy-to-use editor that lets you create your own by adding text, effects, and music.
You can also download the finished product from VEED.IO or share it on social media sites like YouTube or Facebook. It also has the ability to cut out parts of longer videos using its video cutter feature and convert them into MP3 files so they can be played on any device using its MKV to MP3 converter.
PALETTE
#1 Color Hunt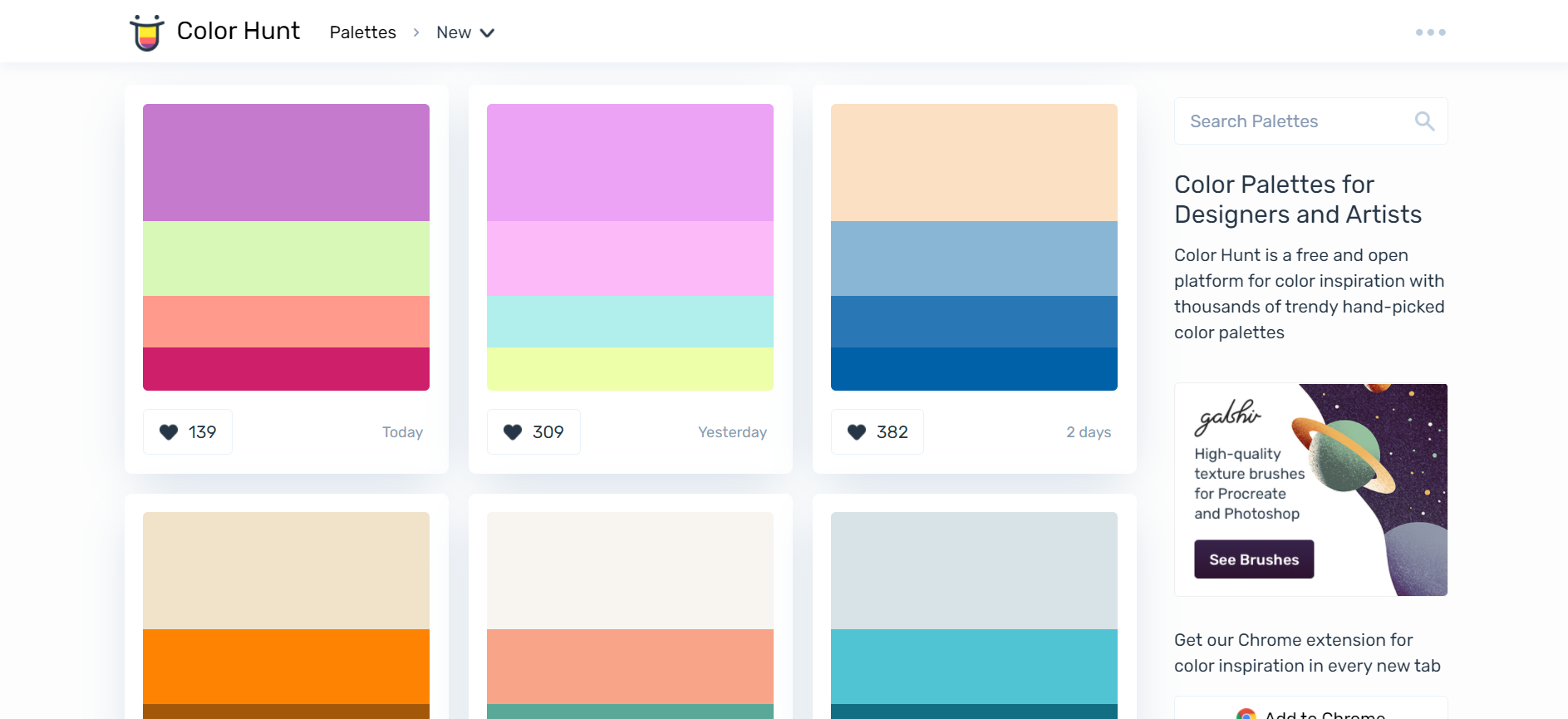 Color Hunt is a set of color palettes that is free to use. Color Hunt began as a small personal project for a group of designer friends to share fashionable color combinations. Thousands of people all over the world still use the collection on a regular basis as a useful resource. Color Hunt was created with the aim of celebrating color's beauty and serving as a source of color inspiration.
Thousands of color schemes are available on Color Hunt for a variety of design and art projects. Graphic designers, photographers, illustrators, web developers, fashion designers, marketers, interior designers, and others use color palettes. Color Hunt is a website where people can get color ideas and find the right palette for their projects. Anyone can save their favourite palettes, organize their personal settings, and copy color codes quickly.
Website Link: https://colorhunt.co/
#2 Colorsinspo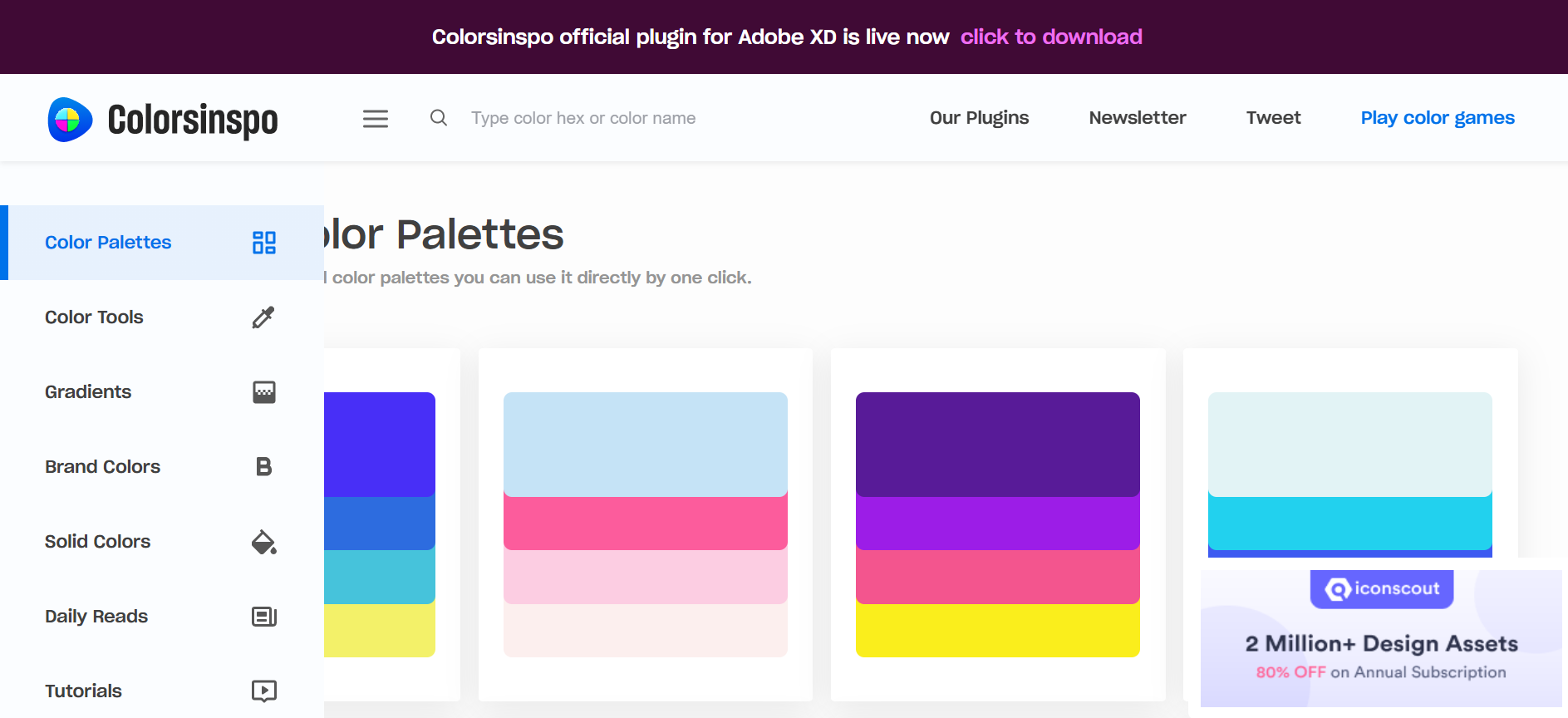 Colorsinspo is a one-stop shop for discovering everything you need to know about color. You don't need to search the internet for the right color schemes and equipment, Colorsinspo makes the task of selecting colors for your design much easier. You'll learn everything there is to know about colors, as well as how to use different color tools and materials to help you design the best project possible.
They provide a breathtaking palette of gradient colors from which to choose and use for a variety of purposes. There are thousands of colors to choose from, so make sure you give yourself plenty of time to try them all.
Website Link: https://colorsinspo.com/
ILLUSTRATION
#1 Excalidraw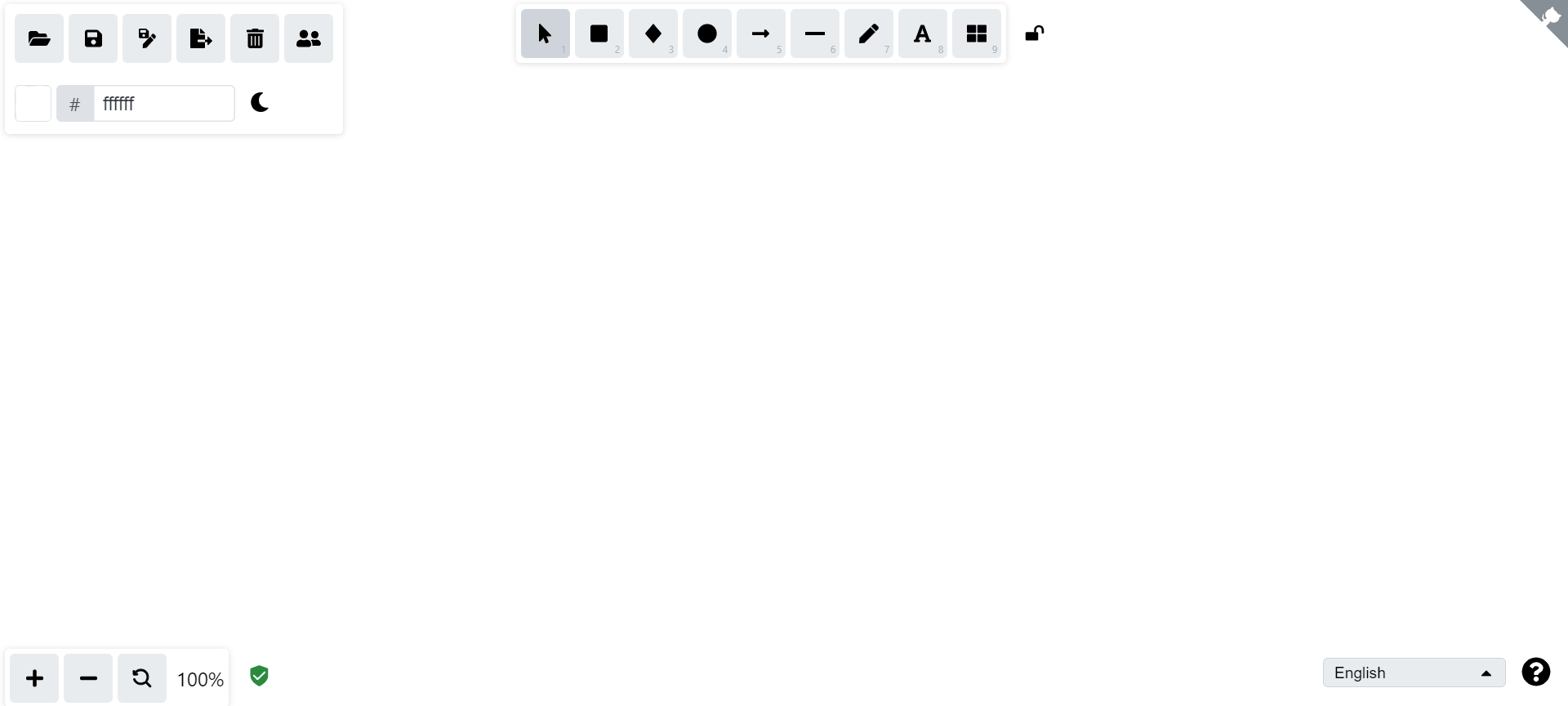 Excalidraw is an immersive whiteboard tool that lets you draw diagrams in a charming hand-drawn style. The tool itself is a little rough around the edges and lacks a lot of features, but it's off to a good start. Its user interface, on the other hand, is simple and straightforward. You can easily create a diagram to share and help visualize your ideas with just a few clicks.
Website Link: https://excalidraw.com/
#2 Ouch!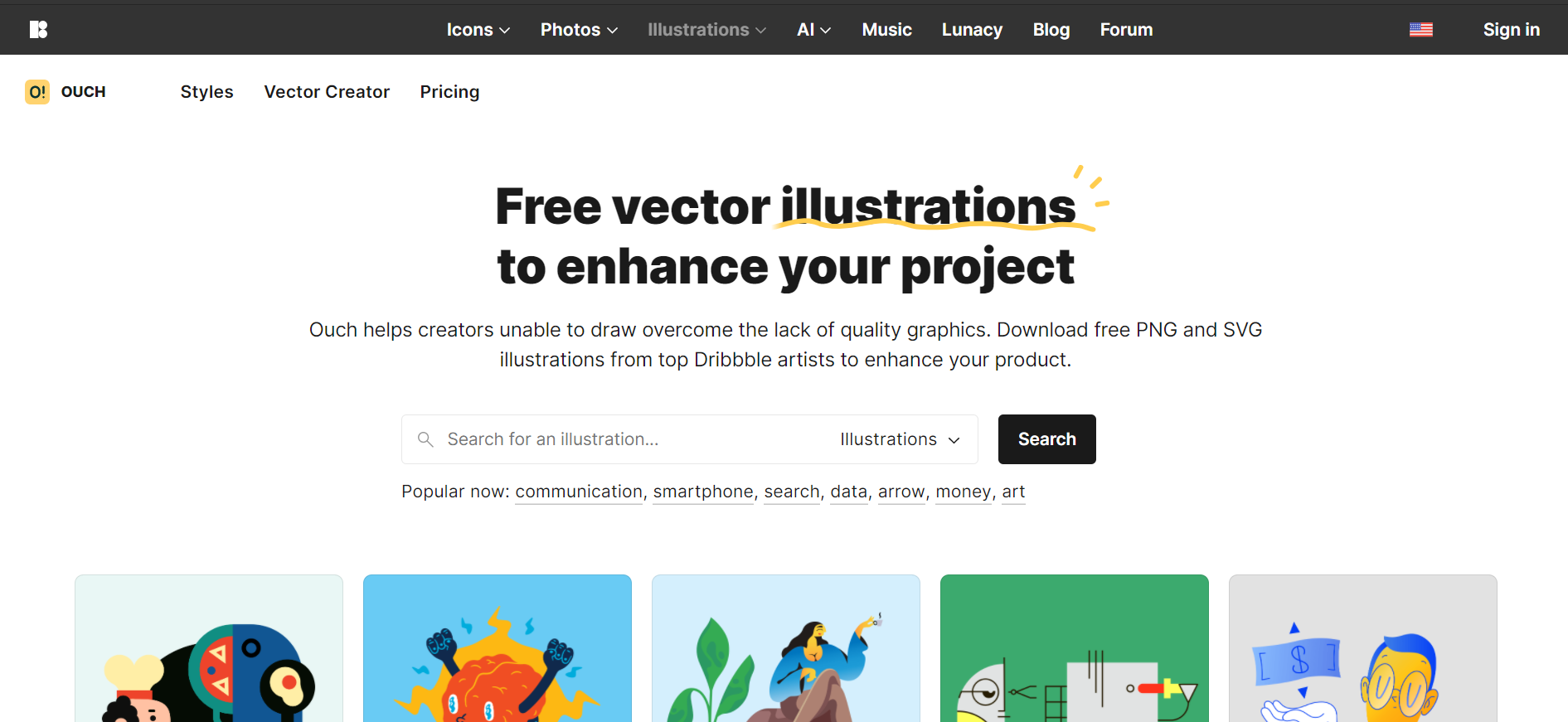 Ouch! is jam-packed with exclusive and innovative vector graphics for your next web design project. It assists non-drawing developers in overcoming the scarcity of high-quality graphics. You can download free illustrations from top Dribbble artists to class up your product.
Website Link: https://icons8.com/illustrations
TYPOGRAPHY
#1 Freebiesbug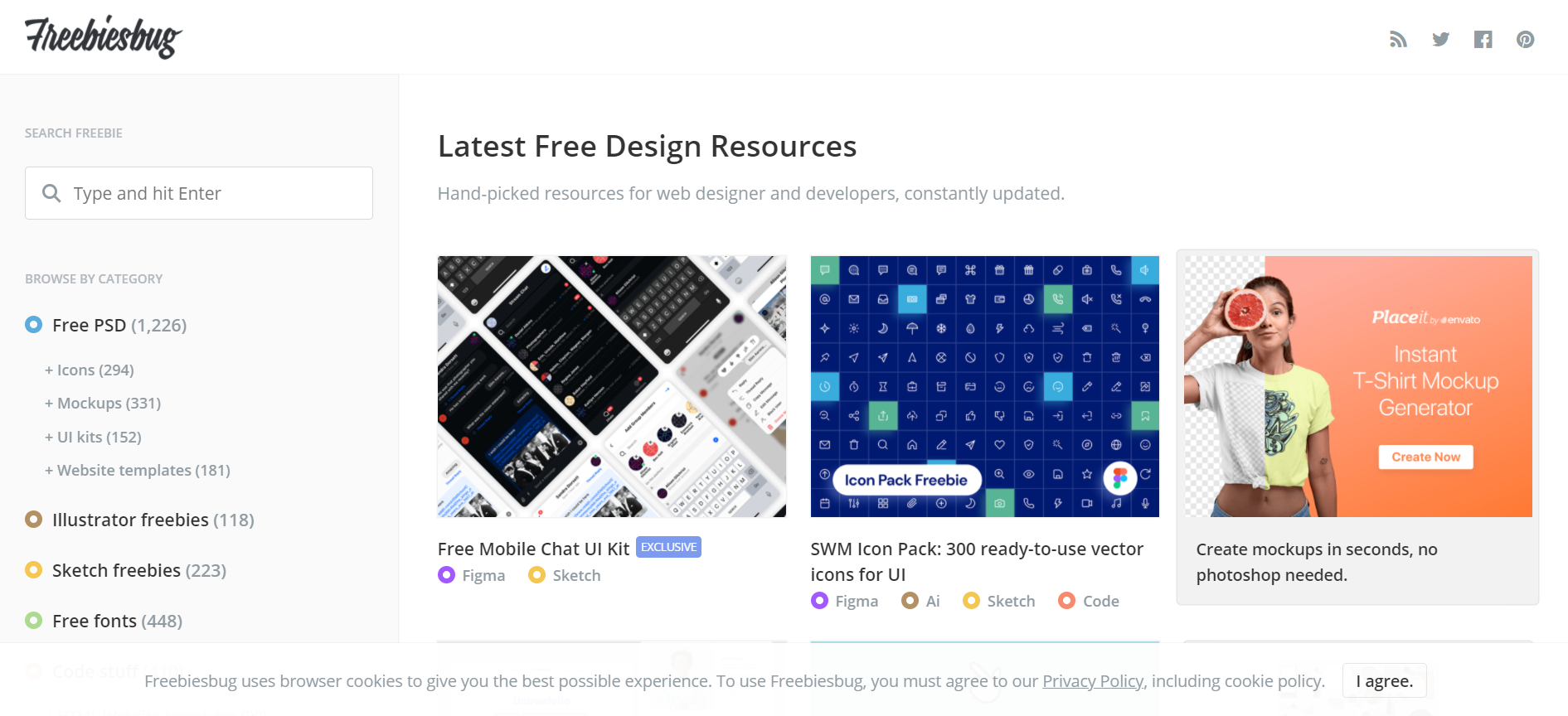 Freebiesbug is a website where web developers and designers can find free tools to help them with their projects. You can choose from a wide range of high-quality fonts, PSDs, coding plugins and models, and much more.
It has a straightforward design with easy-to-use navigation links in the sidebar. Content includes Illustrator/Sketch files, free fonts, and even free code snippets, in addition to basic PSDs. Each new resource is cataloged in a systematic manner, with each group receiving its own color scheme (blue for PSDs, red for code snippets, etc).
Website Link: https://freebiesbug.com/
#2 Fontsquirrel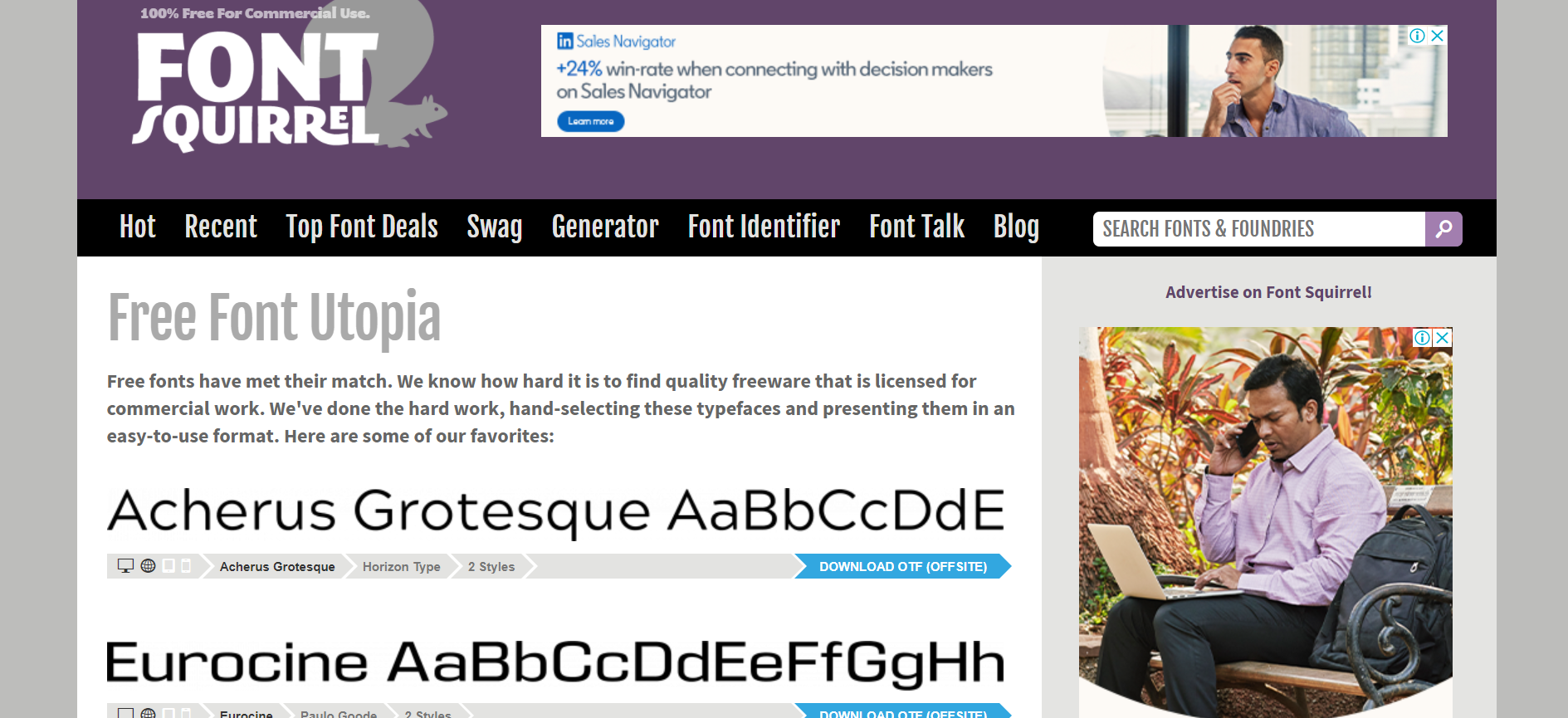 Any web designer's list of free font tools is likely to include Fontsquirrel. The website is easy to use. You get a short and painless preview of a font you like. The website's owners pledge to do everything in their power to use fonts that are completely free, even for commercial use, which is fantastic. If you're working on a website, you'll be pleased to learn that Fontsquirrel also has a Webfont Generator that you can use to upload and convert fonts for use on the web.
Website Link: https://www.fontsquirrel.com/
ANIMATION & EFFECTS
#1 Animista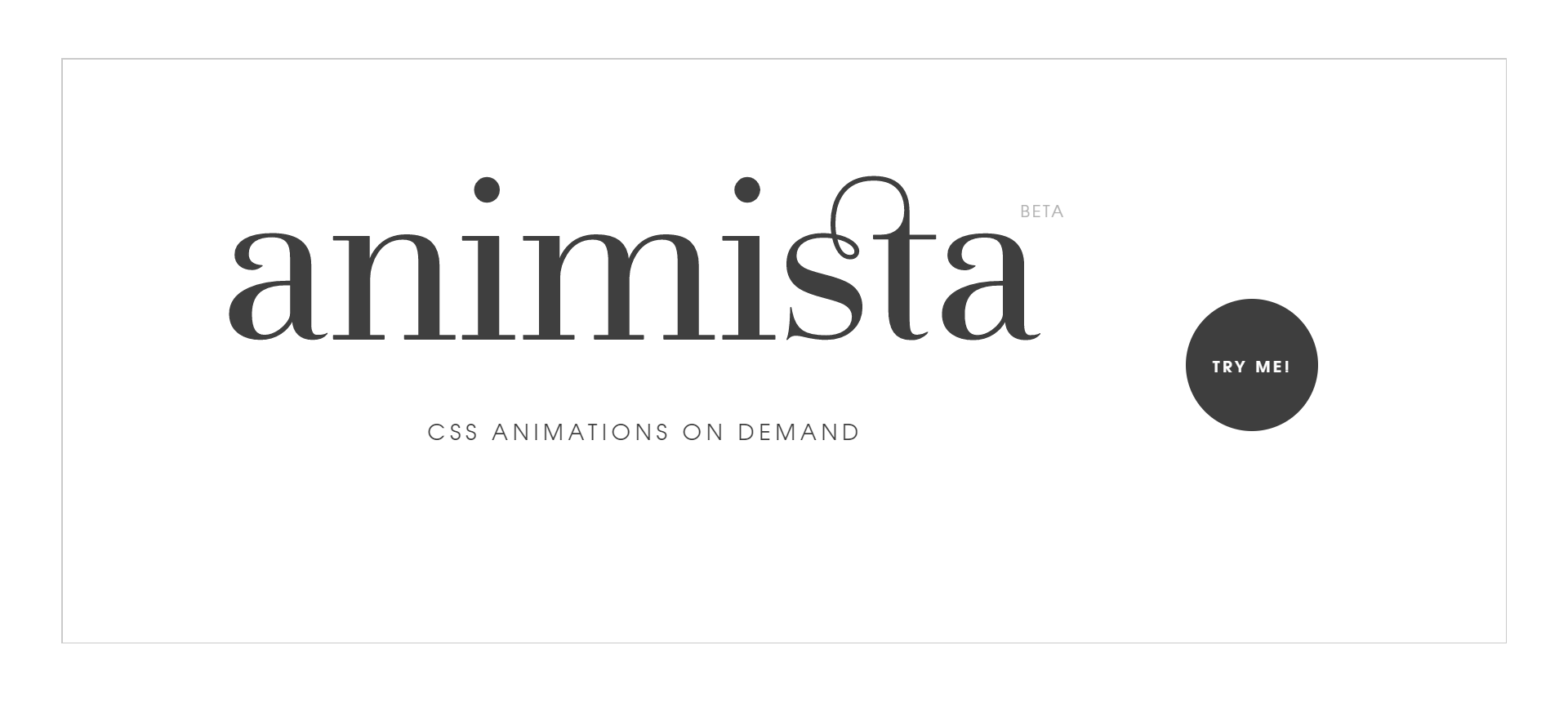 Animista is a website where you can experiment with a variety of pre-made CSS animations, change them, and download only the ones you'll need. In addition to cherry-picking only the animations you need, you can use a GUI to create new animations and generate CSS for them. The possibilities for personalization are infinite! Don't worry, you won't be working with a blank canvas. You can choose from a variety of pre-made animations to customize. A fantastic tool for impressing clients with little or no effort.
Website Link: https://animista.net/
#2 Draggable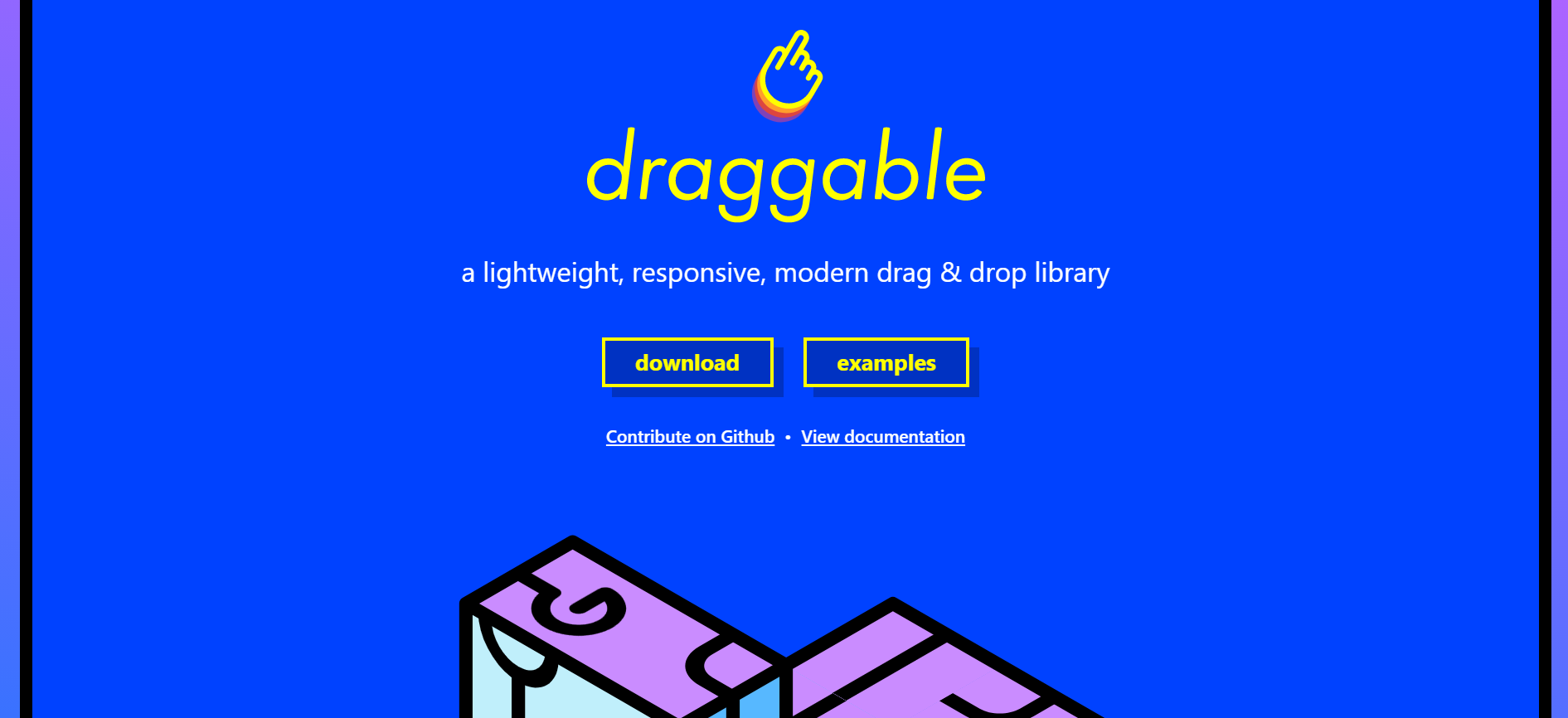 Draggable is a lightweight, sensitive, and modern drag-and-drop library that lets you start small and add features as you go. Draggable provides drag-and-drop features, quick DOM reordering, open mark-up, and a slew of events to latch onto at its most basic level. Drag objects from one location to another in an array, and it will snap into place. Sorting that is fast and sensitive without leaving your performance wallet strapped for frames.
Website Link: https://shopify.github.io/draggable/
ICONOGRAPHY
#1 Eva Icons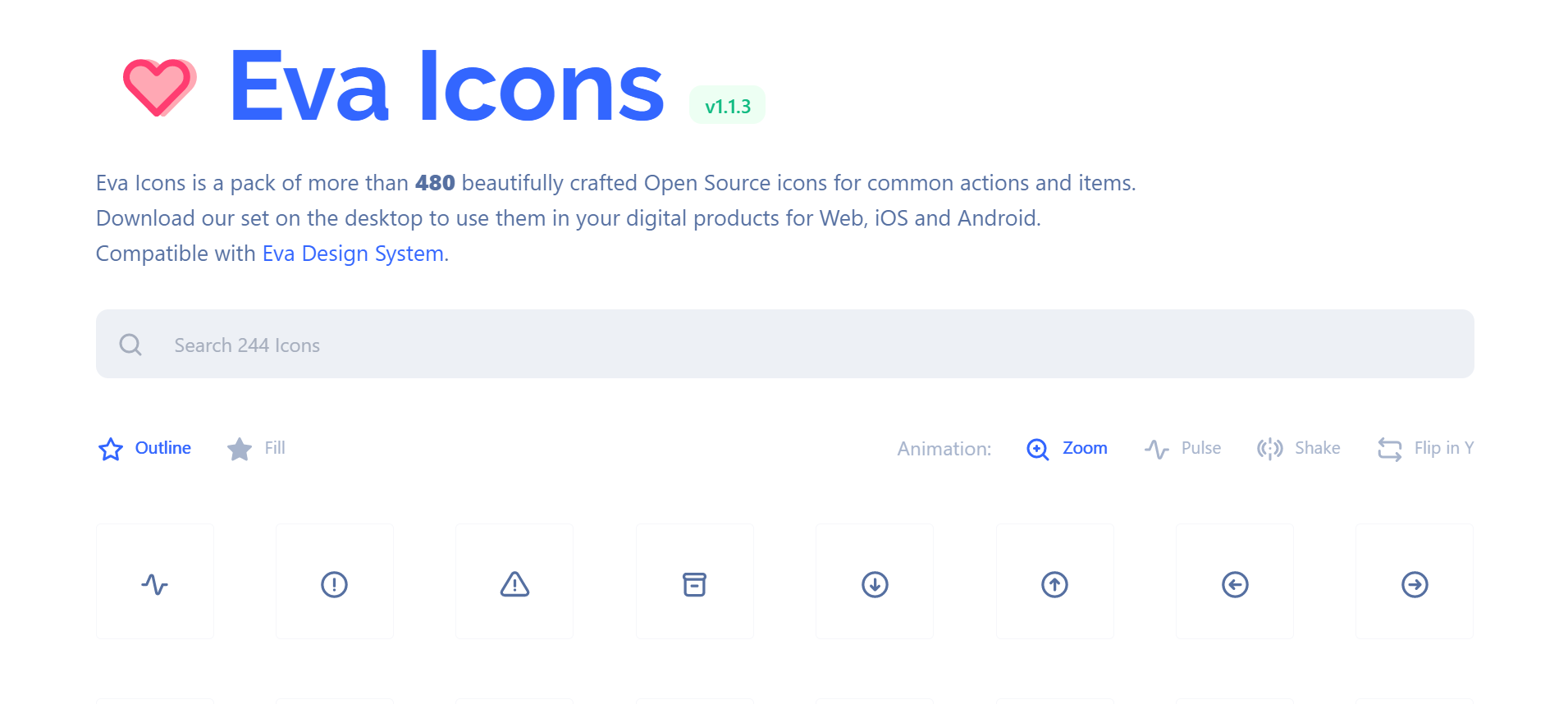 Eva Icons is a set of over 480 beautifully designed Open-Source icons for everyday tasks and objects. Download our collection to your computer and use it in your Web, iOS, and Android apps.
Website Link: https://akveo.github.io/eva-icons/#/
#2 Animated Icons 2.0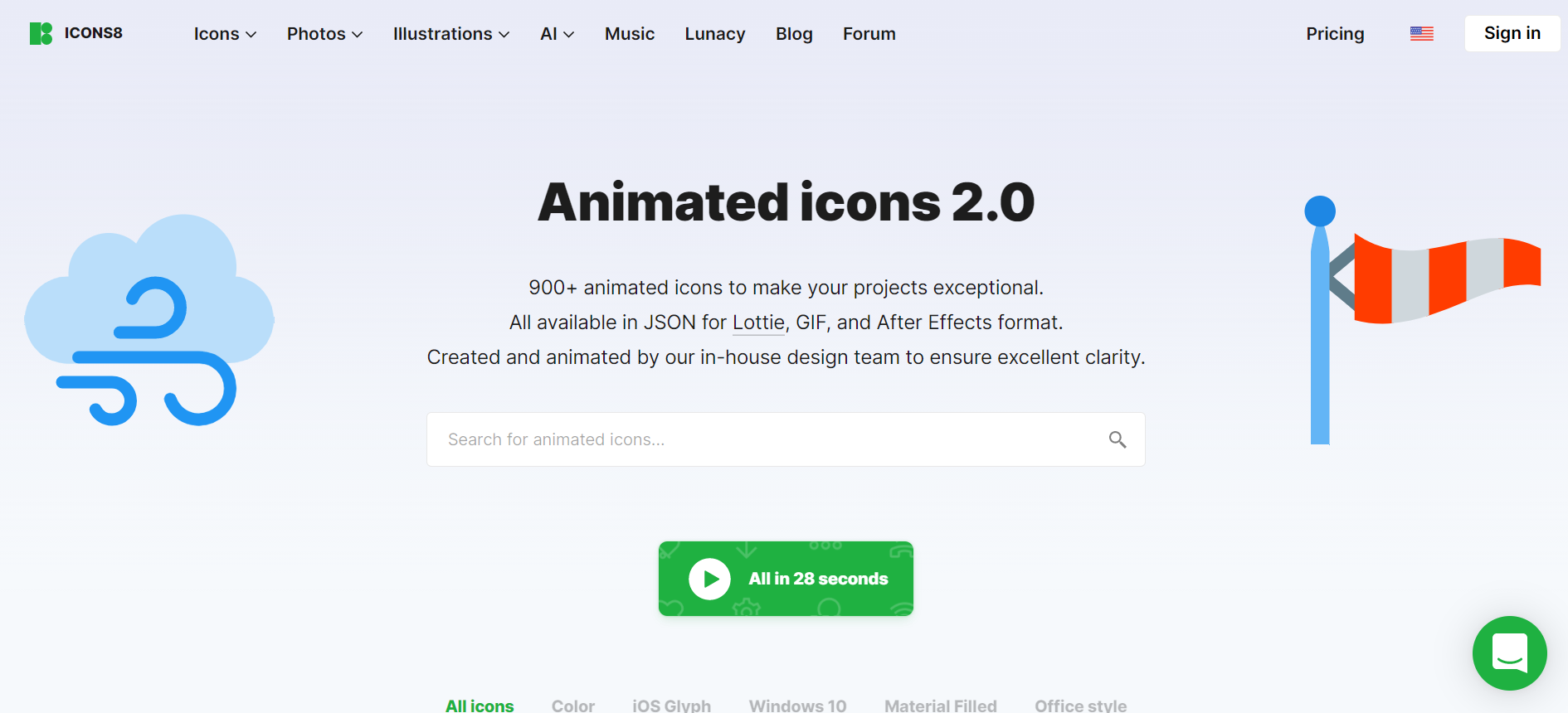 Animated Icons 2.0 includes 900 animated icons in JSON, GIF, and After effects, formats to help you stand out with your product. To ensure excellent transparency, the in-house design team developed and animated those icons.
Website Link: https://icons8.cn/animated-icons
PATTERNS & SHAPES
#1 CSS Background Patterns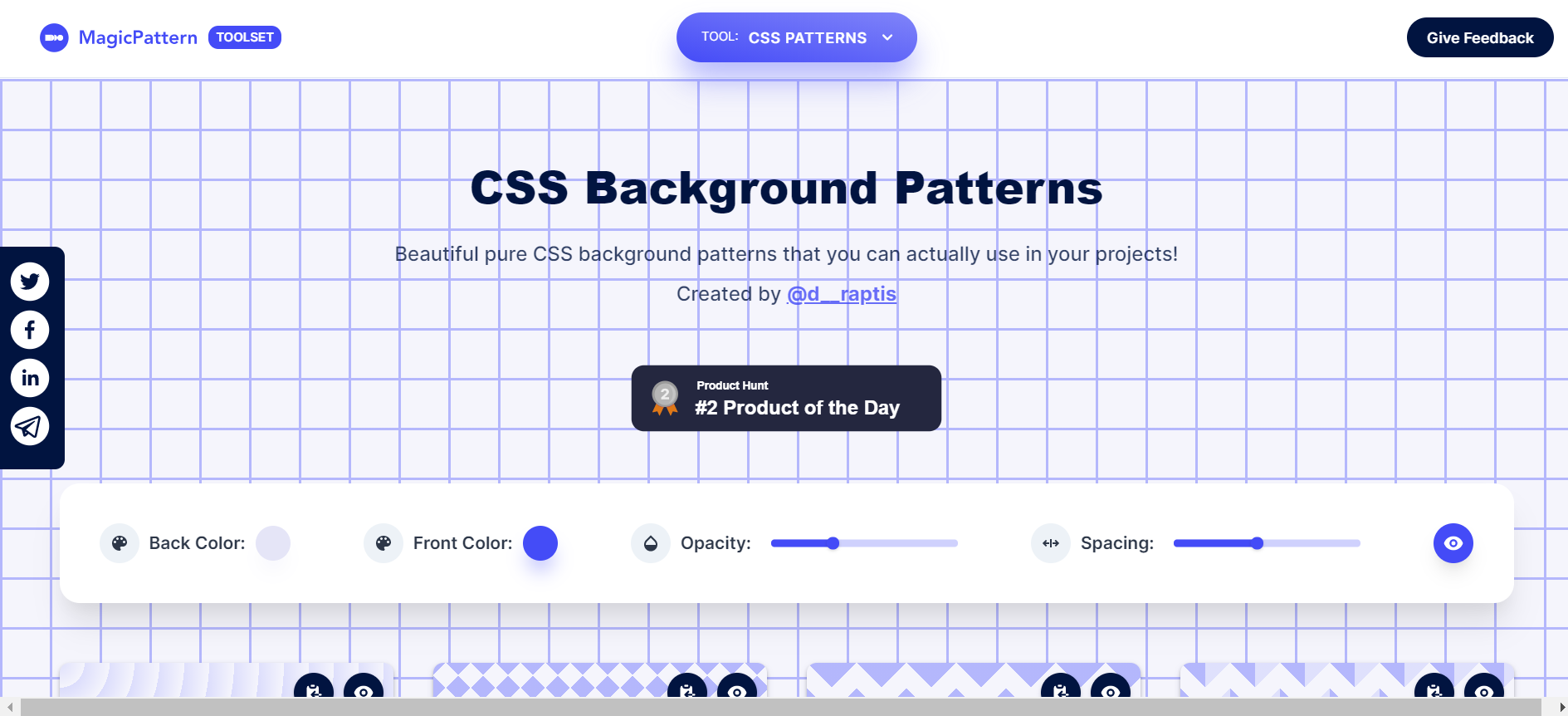 CSS Background Patterns is a nice little free tool that allows you to create cool CSS patterns for the background of your website. This series of pure CSS patterns has been curated and parameterized to help you create and customize the coolest CSS seamless patterns on the web. From your website to your favourite book cover, you can cover everything. There are some pattern generators available, but the majority of them leave nothing out.
CSS background patterns save the day with a simple interface and a large set of CSS backgrounds, all just a click away from your project. Their aim was to provide you with a simple app that would enable you to customize and export a stylish CSS background for your projects.
Website Link: https://www.magicpattern.design/tools/css-backgrounds
#2 Scribbbles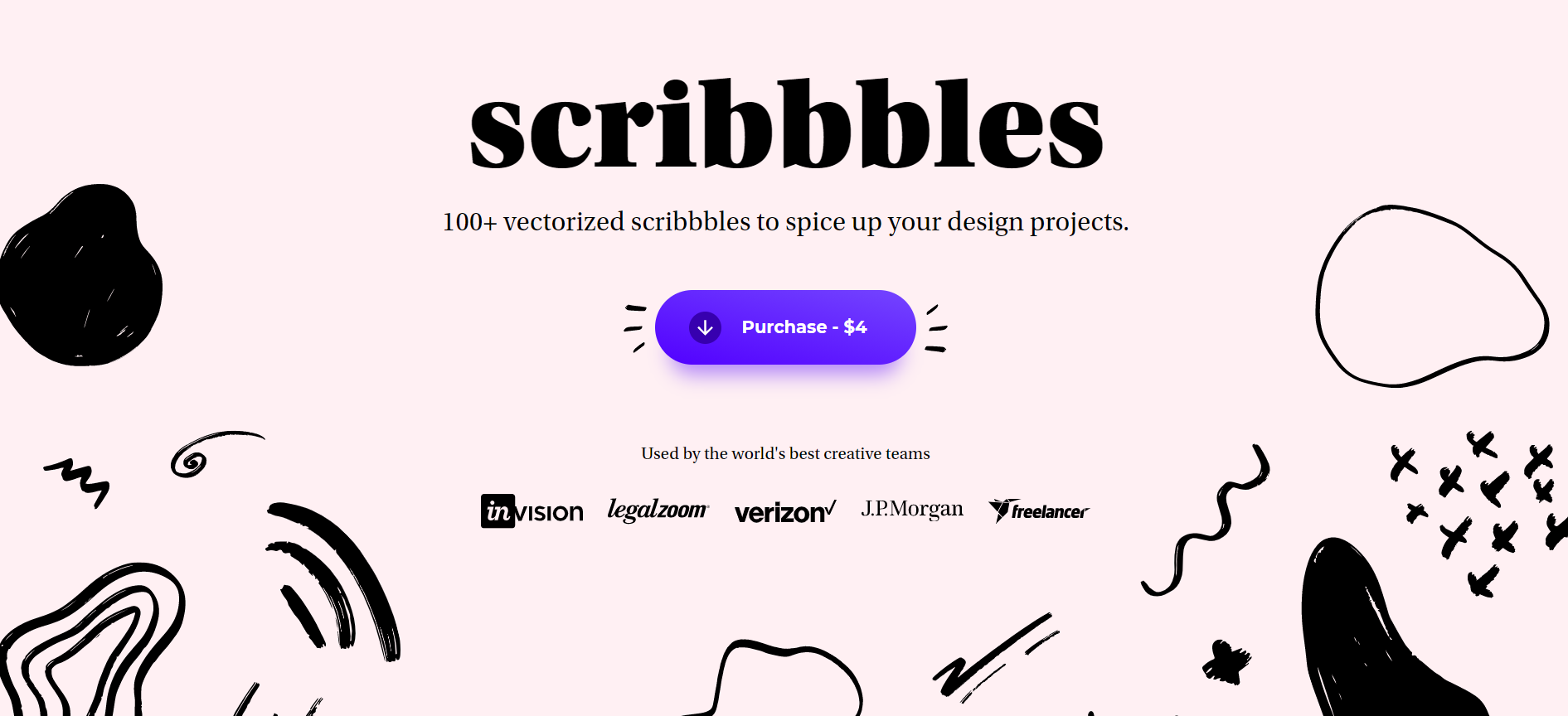 Scribbbles provides 100 vectorized scribbbles to add some flair to your design ventures. It can be used for personal and commercial use are also free. You can change the colors and scale the images to suit your needs. Scribbbles were available in Adobe Illustrator and Sketch formats.
Website Link: https://www.scribbbles.design/
UTILITY
#1 Checklist Design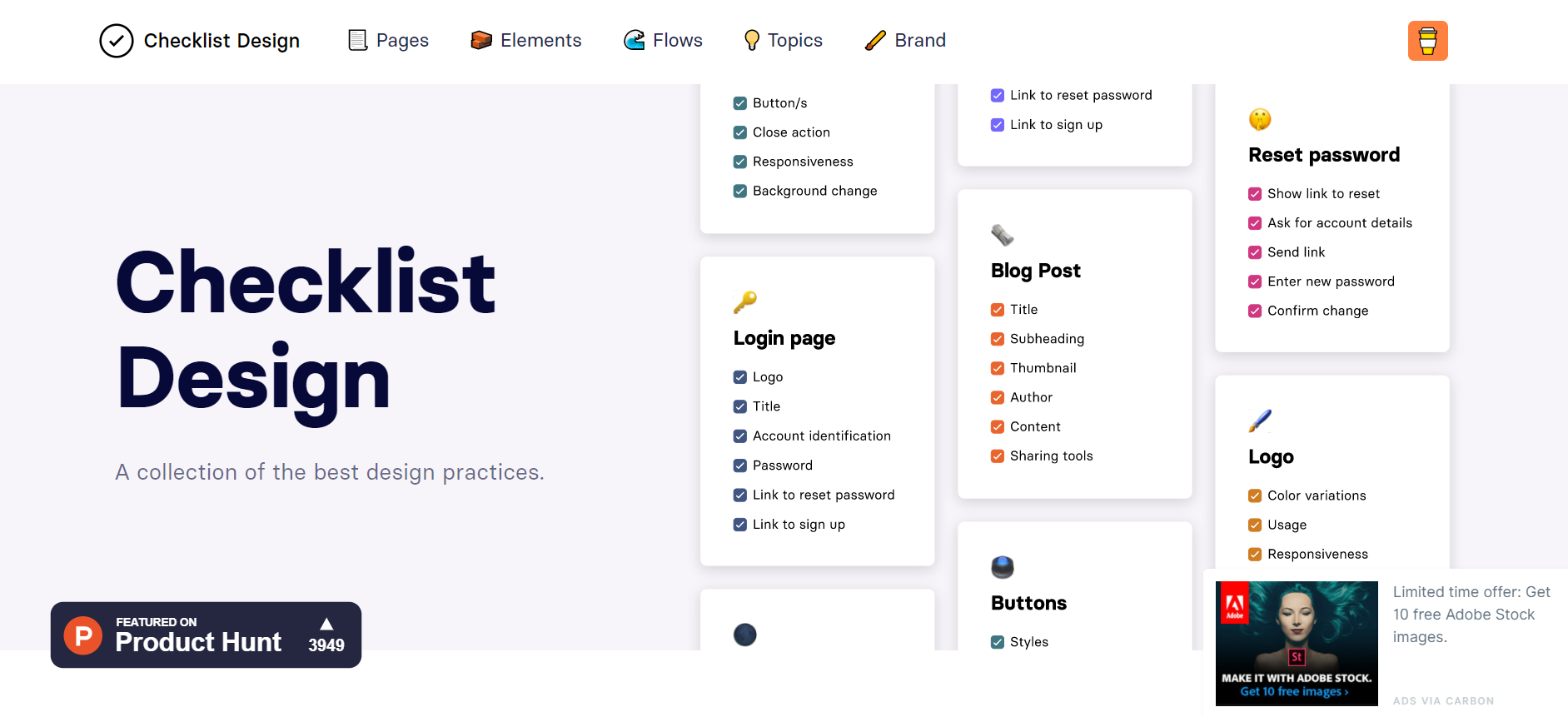 Checklist Design is efficient and easy to use even in the most complicated cases. Things can easily become complicated when developing a product, you're in the thick of it, considering every detail, interaction, and journey. It's difficult to keep all of this detail in your mind. You'll still miss things, and you'll sacrifice mental space that could be used for imagination and problem-solving.
This checklist ensures the quality of your work and prevents you from having to go back and fix something that went wrong in the first process. These checklists are useful for designers, developers, and creators alike. It's an excellent way for juniors to learn and identify the method, as well as a useful reminder for seniors.
Website Link: https://www.checklist.design/
#2 Design System Repo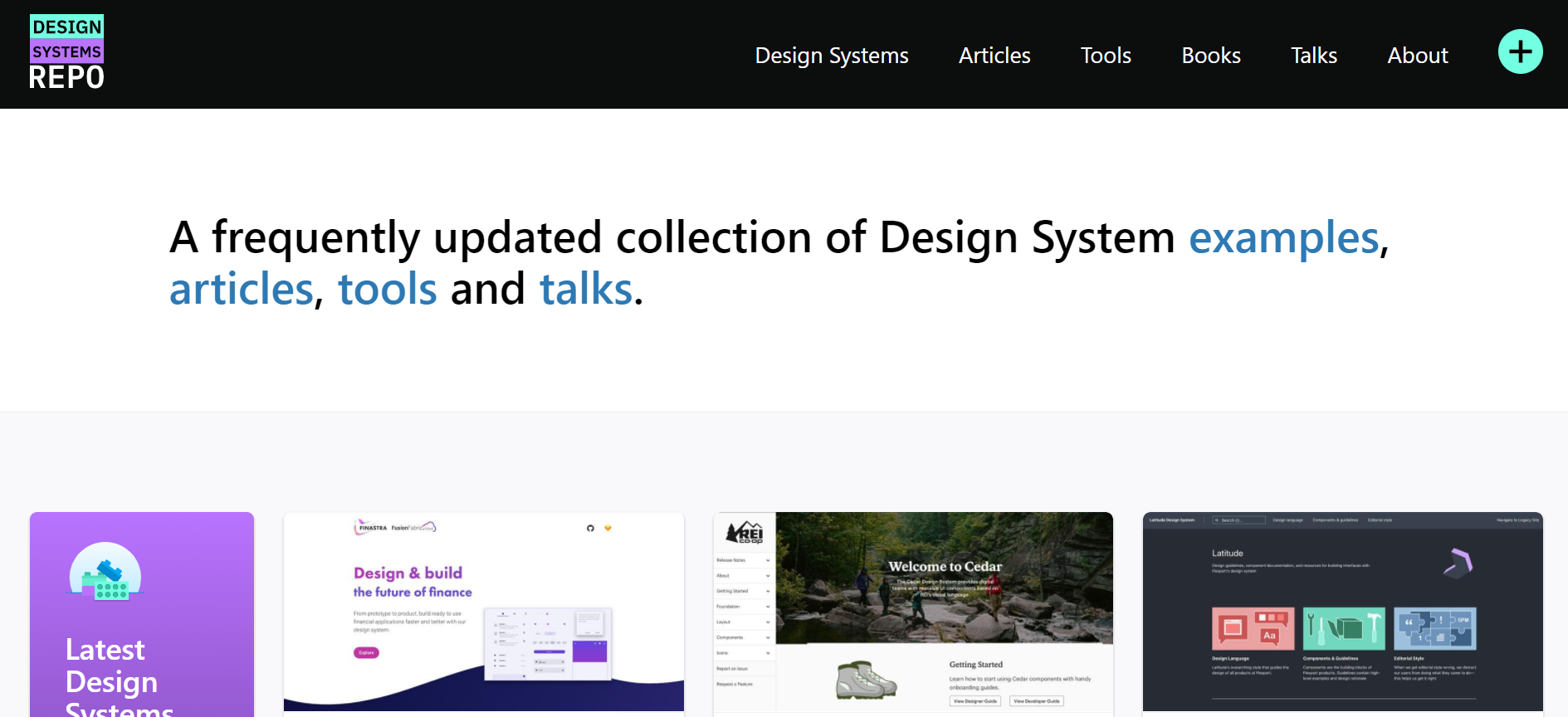 Design Systems Repo is a set of design resources and plugins to help you create, manage, and organize your own design system. It is developed to organize and catalog the resources that you had previously for reference into a site so that it can help others in the design community.
Website Link: https://designsystemsrepo.com/
Conclusion
So there you have it, our picks for the top 16 free user interface tools. Each resource has its own unique features to help you produce professional-looking websites quickly and efficiently. And while they all have their downsides, finding the right tool will depend on you and your team's individual needs.
Do share your choice of user interface tool with us at Atatus.